China's Urban Economic Might to Dominate in 2030, Says Report
by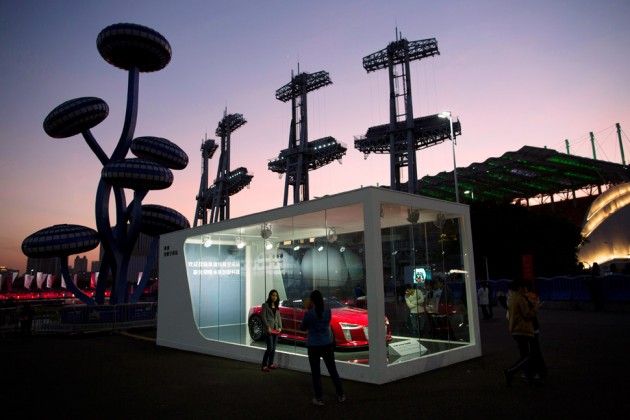 China's cities are going to have much larger economies and will be filled with big-spending Chinese. At the same time, per-capita incomes will lag behind those in today's developed cities for many years to come, says a new report on trends in the top global cities, released May 8 by Oxford Economics.
The number of Chinese cities among the 50 largest by GDP will more than double, from eight now to 17 by 2030. That puts China ahead of the U.S. in total numbers and way ahead of Europe. Over the same period, Europe will see eight of its cities fall out of the top 50.
Among the top 10 urban economies, Tokyo, New York, and Los Angeles will be first, second, and third in 2030. They will be followed by London, Shanghai, Paris, Osaka, Beijing, Chicago, and Tianjin.
"China's lesser-known megacities, such as Chengdu, Hangzhou, and Wuhan, will become as prominent in 2030, in economic terms, as Dallas and Seoul are today," the report by the Oxford (England) advisory states. "Chinese cities will be at the heart of a radical shift in the urban center of economic gravity by 2030."
While the combined economies of Chinese cities will surpass the total of those in Europe and North America, that's not the case for GDP per capita. "Gaps in living standards and wages—even in the fastest-growing emerging markets—will take decades to close," the report warns.
For example, it will take 24 years for Beijing residents to reach the GDP per-capita level of those living in New York today, it predicts. Even more striking is the time lag facing those living in New Delhi—50 years to reach New York levels—and in Lagos, Nigeria, 150 years to get there.
Still, Chinese incomes are set to rise rapidly. The change in Chinese urban incomes over the next 15 years will be twice that for North American cities (in U.S. dollar terms). And compared with Latin American and Caribbean cities, the change will be more than six times. By 2030, China will have 45 million households with annual incomes of more than $70,000, putting it "well ahead of Europe and hot on the heels of North America," the report says. Meanwhile, consumer spending in Chinese cities will expand from $2.8 trillion today to $9.6 trillion in 2030.
Along with a lot more money sloshing around, expect some already-serious urban problems to worsen. "China is already facing some challenges in its megacities, which include air quality [and] water quality, and this is something that probably requires an even bigger effort to address if we want to make this process sustainable," said Frederic Neumann, Hong Kong-based co-head of Asian economics research at HSBC, in an interview with Bloomberg News.
Before it's here, it's on the Bloomberg Terminal.
LEARN MORE