As Thailand's Premier Exits, Things Could Get Even Worse
By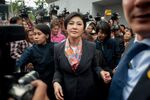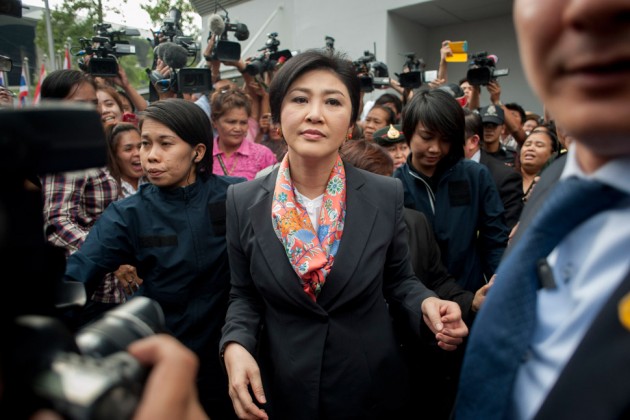 Since last summer, protesters opposed to the Thai government have demanded the ouster of Prime Minister Yingluck Shinawatra. They now have their wish.
The top constitutional court in the kingdom ruled on Wednesday that Yingluck had abused her power by transferring a top security official in 2011. But Thailand's political crisis long predated the arrival of Yingluck on the scene, and her departure is not going to solve the widening gap between supporters and critics of her brother Thaksin Shinawatra, the billionaire populist who has lived in exile since his ouster in a 2006 military coup.
Indeed, it will probably just make things worse by confirming suspicions among Thaksin supporters in the rural north and northeast that the system is rigged against them. Thaksin and his allies win elections, yet the kingdom's powers that be—if not the military, then the courts—always find ways to oust them. This isn't the first time Thai judges have terminated the premiership of a Thaksin ally: In 2008, the Constitutional Court forced out then-Prime Minister Samak Sundaravej for hosting a cooking show. (Yes, a cooking show.)
Now the defenestration of Yingluck "raises the risk of violent confrontation that could ultimately involve the military and will make any sort of rapprochement between the opposing sides of Thailand's political divide more difficult," Standard & Poor's analyst Agost Benard wrote in a report on Thursday.
He isn't the only one worrying about the generals. Elections are supposed to take place in July, but the opposition may boycott, just as it refused to participate in elections held in February (and later invalidated by the same court that just deposed Yingluck). If the election fails again, "the temptation for a non-elected outcome will grow," Thitinan Pongsudhirak, director of the Institute of Security and International Studies at Chulalongkorn University, wrote in Thursday's Bangkok Post. "This option would raise political risks immeasurably."
Figuring out how to bring her brother safely back to Thailand, where a court convicted him in absentia of corruption, was what first got Yingluck into trouble. A political novice who became prime minister in 2011, she tried to get lawmakers to approve an amnesty bill that would have enabled her brother to come home. That set off a protest movement that focused not just on the amnesty proposal but other missteps, including a botched program to support farmers, a policy that ended up crippling the country's rice exporters.
Now Yingluck, too, is out. While booting her from Government House no doubt pleases the opposition, the choice of Niwatthamrong Bunsongphaisan to replace her is not going to reduce tensions. Niwatthamrong was the deputy prime minister and commerce minister in Yingluck's cabinet—and, more significantly for the anti-Thaksin crowd, he has ties to the family business. Niwatthamrong is a former board member of Shin Corp., the Shinawatra family's telecom company, and in the early 1990s he was president of Shinawatra Computer & Communications.
Critics point to all that Shinawatra money and say it has corrupted the current political system. Sure, the anti-Thaksin side has repeatedly failed to win majority support from Thai voters, but the opposition Democrats are still the real victims, election results notwithstanding. They haven't won a general election in decades, and the only reason they didn't lose the most recent elections in February was because they boycotted.
According to party leader Abhisit Vejjajiva, though, the problem isn't that the Democrats are unpopular. It's that the pro-Thaksin side doesn't play fair. Government opponents "should be able to have access to the mainstream media, not shut out," he told Bloomberg TV's Haslinda Amin in an interview. "People opposed to the government should be able to have financial support transparently rather than having their donors intimidated. And all parties should be able to campaign in all areas. That's a basic minimum for any free and fair election."
By participating in the new elections planned for July, the Democrats could help move Thailand away from the brink. But so far, the signs aren't good. "The conditions are not in place," Abhisit told Bloomberg. "Put them in place, and we'll join."
Before it's here, it's on the Bloomberg Terminal.
LEARN MORE