DHX's YouTube Advertising Adds to Digital Momentum
Stefanie Batcho-Lino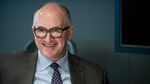 DHX Media Ltd., the largest independent producer and distributor of children's shows, said advertising revenue from YouTube viewing is surging.
Interest for DHX's 300 shows including "Caillou" and "Strawberry Shortcake" is growing through video-on-demand services such as Netflix Inc. and three DHX subscription channels on Google Inc.'s YouTube. Revenue from advertising tied to videos on YouTube is "the emerging story," said DHX Media Chief Executive Officer Michael Donovan.
"It is the big event of the next two years," Donovan, 61, an Oscar award-winning producer of "Bowling for Columbine," said in an April 30 interview at Bloomberg's Toronto office.
DHX has amassed 9,600 half-hour show segments, including "Teletubbies", mostly through acquisitions. The Halifax-based company's digital presence expanded with its year-old channel YouTube deal and as more parents take to smartphones and tablets for children's shows. U.S. digital video ad spending is projected to more than double to $12 billion by 2018, according to EMarketer, Bloomberg Industries reported.
YouTube advertising revenue is generating about 1 percent of DHX annual sales, which based on fiscal year 2013 revenue would be C$973,000 ($893,000), Chief Financial Officer Dana Landry, 43, said. It comes from DHX videos viewed on YouTube outside of the subscription channels, which currently don't contain advertising.
Revenue from YouTube views may increase to at least 5 percent of the total in two to three years, he added in the interview.
About 1.2 billion minutes of its shows were watched on YouTube in April, the CFO said. That's about 0.3 percent of the more than 6 billion hours of YouTube watched each month.
Getting Comfortable
Google is "essentially the largest broadcaster in the world," said Landry, calling advertising from video-on-demand an "out-of-the-park win." As Google does a better job filtering out inappropriate content, parents are getting more comfortable allowing their children to watch the videos on YouTube, he added.
The company's digital business "growth is exponential," Canaccord analyst Aravinda Galappatthige, who rates DHX a buy with a price target of C$6.70, said in a phone interview. "I suspect they are just scratching the surface," he said.
While the overall digital revenue number for DHX may be small, almost all of it "seeps right down" to earnings before interest, taxes, depreciation and amortization, which is "meaningful" for a company this size. "That's just a 10 percent tailwind out of no where," Galappatthige said.
Acquisition Speculation
DHX rose 0.1 percent to C$5 at 11:19 a.m. in Toronto. The shares have risen 72 percent in the past year on speculation it could be bought by a content-hungry company like Netflix or Amazon.com Inc. that stream shows through subscription services.
"We're not for sale," Donovan said, adding he expects DHX to be around for decades and growing through acquisitions, creating content in-house and expanding in the digital market.
"We are first and foremost creating shows," Donovan said. "Acquiring is secondary for us," he said. Last week, shooting started on a new episode for the reboot of "Degrassi," a teen drama that used to feature the Canadian rapper Drake.
"Degrassi," which has seen multiple reincarnations since it began in 1979 and airs on MTV, pulls in teen viewers who've grown out of puppet and animation shows such as "Yo Gabba Gabba!" or "Arthur."
At any given time, DHX may have 500 contracted animators and TV crew members putting together new shows in addition to a full-time staff of 220, Landry said.
Disney Contract
DHX, whose global reach extends to more than 300 countries, said April 24 it renewed an agreement with BBC Worldwide for licensing rights of its "Teletubbies" and "In the Night Garden" brands in China.
"That's a priority for us, building out Teletubbies in China," Donovan said, adding that he's "very optimistic" about expanding its reach.
The closing of its purchase of the Family Channel, Disney XD and Disney Jr. from Bell Media is expected in June after a Canadian Radio-television and Telecommunications Commission ruling, Landry said. Talks to renew DHX's contract with Walt Disney Co., which expires in August 2015, can't get fully underway until it owns the channels, he added.
The Disney talks may have been an overhang on DHX's stock, Galappatthige said. DHX has fallen 11 percent this year versus a 12 percent gain in the Standard & Poor's/TSX Smallcap Index.
Brand Lineup
Bruce Campbell, fund manager at StoneCastle Investment Management Inc. in Kelowna, British Columbia, said he sold his DHX shares in November after they jumped 24 percent in one day on news of the Family Channel deal. He said he'd be keen to get back into the stock if he can find an opportunity.
While the Internet companies which have bought up DHX content are starting to produce their own shows, Campbell said they can't match DHX's line-up of brands that parents know and may have watched themselves.
"I know I can sit my kid down in front of one of these shows, they like it and I know the content's pretty good," he said.
Before it's here, it's on the Bloomberg Terminal.
LEARN MORE