Oregon State Fires Obama Brother-in-Law Coach Craig Robinson
Eben Novy-Williams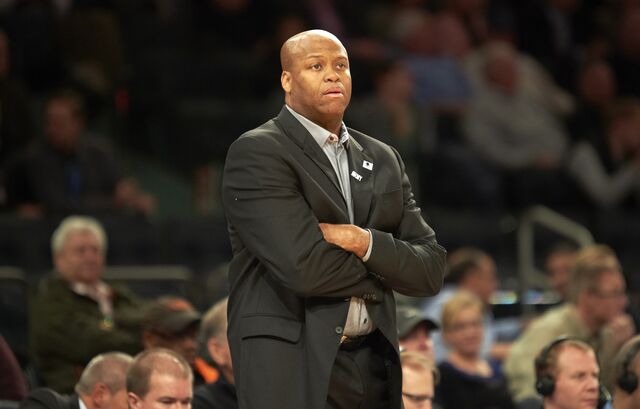 Craig Robinson, brother-in-law of U.S. President Barack Obama, was fired as men's basketball coach at Oregon State University.
"This was a difficult decision," school Athletic Director Bob De Carolis said in an e-mailed release. "I believe it is in the best interests of our student-athletes, our basketball program and our university."
In six years at Oregon State, Robinson had a 93-105 record with no National Collegiate Athletic Association tournament appearances, according to the release. He was 39-69 in Pac-12 Conference play.
Robinson had three years left on his contract and is owed more than $4 million, Sports illustrated reported today, citing an unidentified person familiar with the decision.
The Beavers were 16-16 this season and 8-10 in the conference. The team's three leading scorers were seniors.
Robinson, brother of First Lady Michelle Obama, played basketball at Princeton University, where he was twice named Ivy League Player of the Year. He coached at Brown University before taking the Oregon State job.
Before it's here, it's on the Bloomberg Terminal.
LEARN MORE