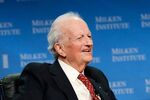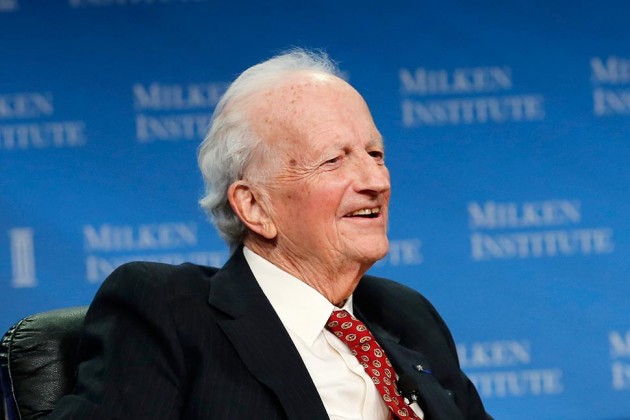 Gary Becker never stopped fighting for what he believed in, and one thing he believed in right up until his final days was that America's war on drugs was a disaster. This February, at age 83 and only three months away from his death, the Nobel prize-winning economist wrote a post for the Becker-Posner Blog called "Why Marijuana Should be Decriminalized."
"The advantages of decriminalizing marijuana are so numerous and powerful that it is difficult to understand the intense opposition," Becker wrote. He proceeded to tick off some of the advantages he saw: undercutting the violent drug cartels; making marijuana "addicts" more willing to come forward and seek help; saving money on enforcement; and earning money from new taxes on the sale of marijuana.
Concluded Becker: "A good use of the tax revenue would be on education and other efforts to point out the harm from becoming addicted to drugs. Some of the revenue could also be used to support drug clinics and other private groups that are trying to both treat addictions and to discourage individuals from becoming addicts. These are far better uses of government revenues than are the expenditures on police, courts, and prisons to apprehend and punish individuals who consume marijuana."
For Becker, marijuana decriminalization was an easy call. Exactly a year ago—May 5, 2013—Becker went considerably further, speculating on full legalization of a wide range of drugs. He wrote that decriminalization of the consumption of drugs wouldn't solve the problem of drug cartels, since the production and large-scale sale of drugs would still be illegal. "Only full legalization of the selling as well as consuming of drugs could do that," he wrote.
Becker finished that 2013 piece thus: "The retreat from the war on drugs has already begun. The question is whether it will be a sensible retreat with systematic changes in the law toward decriminalization and legalization of drugs, or a disorganized retreat that leaves users and sellers of drugs with unclear legal status."
This March, after his marijuana-decriminalization post, Becker wrote one more item, called "The Embargo of Cuba: Time to Go." After that came this now-poignant message, dated March 14: "Starting this weekend, we will be taking a one-month sabbatical from blogging. We will resume at the end of that period." He never did resume, of course. He died May 3 following complications from a recent surgery, according to the University of Chicago.
Before it's here, it's on the Bloomberg Terminal.
LEARN MORE