NBA Will Appoint Outside CEO to Oversee LA Clippers' Operations
Mason Levinson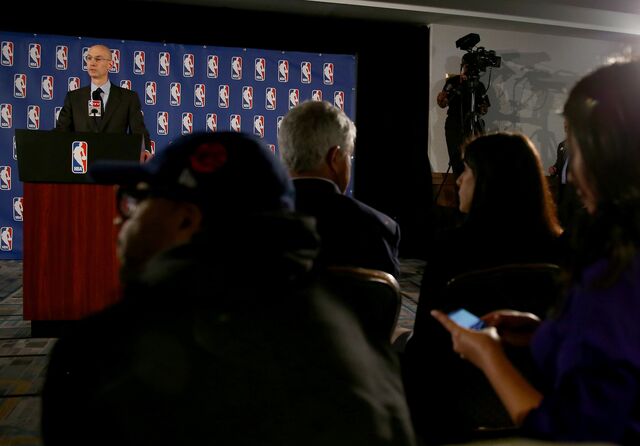 The National Basketball Association will appoint a chief executive officer to oversee the Los Angeles Clippers after banning team owner Donald Sterling for life for making racially inappropriate comments.
The decision to designate a new CEO was made in consultation with the Clippers' current management, the NBA said yesterday in an e-mailed statement.
"The best way to ensure the stability of the team during this difficult situation is to move quickly and install a CEO to oversee the Clippers organization," Mike Bass, a spokesman for the NBA, said in a statement. "The process of identifying that individual is under way."
Sterling was banned on April 29, four days after the website TMZ released audio of Sterling telling a female friend not to bring black people to his basketball games. Sterling acknowledged that the voice on the tape was his, NBA Commissioner Adam Silver said when announcing the ban.
Silver also fined 80-year-old Sterling $2.5 million and said he would urge the league's other 29 owners to force Sterling to sell the franchise. Several other team owners said in statements that they supported Silver's actions.
In the days after Sterling's ban, several groups expressed a desire to buy the franchise, which he bought for about $12 million in 1981. The team is now worth $575 million, according to Forbes magazine.
Before it's here, it's on the Bloomberg Terminal.
LEARN MORE