Fashionista Alert: J.Crew Is Planning a Lower-Priced Brand
by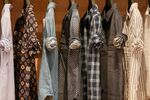 J.Crew has become an unlikely fashion force under the direction of Chief Executive Officer Mickey Drexler and Creative Director Jenna Lyons. During the decade that the two have been in charge, J.Crew has carefully expanded: It introduced Madewell, a more casual line for younger shoppers, in 2006, and a few high-end men's stores over the past couple of years. Outside the U.S., J.Crew recently added several new stores in London. "I don't want to risk being arrogant, but I think a lot of what we've done has connected emotionally with America," Drexler told Bloomberg Businessweek last November, at one of the U.K. openings.
Now, according to a report in the Wall Street Journal, Drexler has another idea about how to connect to Americans: by creating a lower-priced brand. The first truth of retail these days is that almost everyone expects discounts. The 2013 holiday season was brutal for retailers, and the first quarter of this year wasn't much better. Drexler may be wise to give people the chance to spend less at J.Crew rather than take their dollars elsewhere.
The new brand will most likely be called J.Crew Mercantile. The company filed a trademark application for the name in November. (The application is pending, as the U.S. Patent and Trademark Office waits for more details about what exactly will be covered by the trademark.) All that's known now is that the company plans to sell clothing and accessories, both online and at retail locations. The new stores will be more conveniently located than its factory outlets, according to the Journal, and will offer clothes at about the same price. J.Crew didn't respond to Businessweek's request for comment.
The news comes a few months after reports that J.Crew may be preparing for an initial public offering. The company, which was acquired by private equity firms TPG Capital and Leonard Green & Partners more than three years ago, could be worth as much as $5 billion.
Before it's here, it's on the Bloomberg Terminal.
LEARN MORE