Art Buyer 'Gladiator Fights' Lift Targets to $2.3 Billion
Katya Kazakina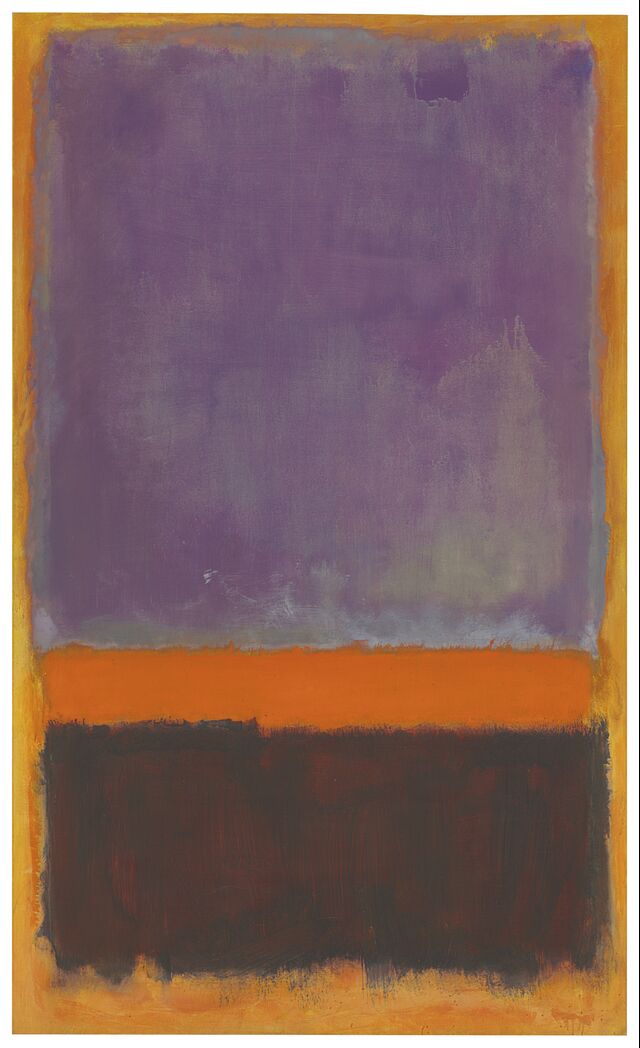 Auction houses expect to sell as much as $2.3 billion of art in New York this month as billionaires from China to Brazil compete for trophy works by Claude Monet, Pablo Picasso and Jeff Koons in a surging market.
Two weeks of semiannual sales of Impressionist, modern, postwar and contemporary art at Christie's, Sotheby's and Phillips begin May 6, with online bidding as early as today. Their combined sales target represents a 77 percent increase from estimates for a similar round of auctions a year ago.
Worldwide art sales approached their pre-crisis peak by rising 8 percent to 47.4 billion euros ($65.7 billion) in 2013, according to the European Fine Art Foundation. The market's higher end, the focus of the May auctions, is boosting sales, as the portion of revenue from lots of more than 2 million euros climbed to 35 percent last year from 29 percent in 2011.
"The market for the very best works is growing so fast," said Suzanne Gyorgy, global head of art advisory and finance at New York-based Citigroup Inc.'s Citi Private Bank. "Many buyers, who collect under $5 million, are having trouble winning any bids at auction because there is so much demand."
Many of the season's biggest items are coming from estates, including those of billionaire Edgar Bronfman and heiress Huguette Clark at Christie's. Sotheby's won the contemporary collection being offered by hedge-fund manager Adam Sender, who shuttered his Exis Capital Management Inc. earlier this year.
Mainland Chinese buyers are expected to play a major part in the Impressionist and modern art sales, according to auction house specialists. The region's wealthy collectors are expanding their international holdings.
Water Lilies
Christie's evening sale of Impressionist and modern art on May 6 is estimated to raise $245 million to $360 million. Monet's iconic 1907 painting of water lilies from the Clark collection is estimated at $25 million to $35 million by the auction house. Painted in Giverny, France, it has been off the market since 1930.
Picasso's 1942 portrait of his lover Dora Maar in a purple dress, from the estate of German collectors Viktor and Marianne Langen, is also expected to bring as much as $35 million.
A 1965 Picasso from Bronfman's estate, "Mangeuse de Pasteque et Homme Ecrivant," depicting a nude woman biting into a watermelon slice next to a fully dressed man writing, may sell for $7 million to $10 million.
Sotheby's auction on May 7 is estimated to generate $221 million to $322 million, with featured lots by Picasso, Henri Matisse and Alberto Giacometti.
Matisse, Giacometti
The top lot by estimate is Matisse's light-saturated "La Seance du Matin (Morning Session)," a 1924 canvas that depicts the artist's assistant Henriette Darricarrere painting in a yellow striped robe. It may sell for $20 million to $30 million.
Giacometti's sculpture "La Place (City Square)," conceived and cast in 1948, is expected to bring $12 million to $18 million. Picasso's 1932-34 portrait of his young lover, Marie-Therese Walter, is estimated at $15 million to $20 million.
Most of the biggest results will come at the postwar and contemporary evening sales, where billionaires are being baited with works by Francis Bacon, Andy Warhol and Koons.
To win consignments this season, the auction companies have beefed up their guarantees to sellers, the undisclosed minimum amounts that will be paid whether or not the lot sells. Prevalent during the last art market bubble, the guarantees dropped sharply after the 2007-2009 financial crisis. The guarantees are financed either by the auction houses or third parties.
Seller Guarantees
Christie's 72-lot evening sale on May 13 has at least 38 guaranteed lots, up from 15 a year ago, the auction house said. Expected to bring $500 million, it includes 10 works estimated at $20 million or more.
The top lot by estimate is Bacon's 1984 triptych, "Three Studies for a Portrait of John Edwards," which may sell for as much as $95 million. Another standout is Mark Rothko's 8.5-foot-tall 1952 canvas layered with purple and orange and estimated at $40 million to $60 million.
Sotheby's is targeting a tally of $350 million to $450 million at its May 14 auction of postwar art. The 81-lot sale has 38 guaranteed lots, compared with nine a year ago. It will start with 19 lots from Sender's collection.
Sender, 45, who worked for Steven A. Cohen's SAC Capital Advisors LP before starting Exis in 1998, was one of the first among the new generation of hedge-fund managers to start collecting contemporary art. The group also included Cohen and Third Point LLC's Daniel Loeb.
Symbolic Spinach
One highlight of Sender's collection is Cindy Sherman's "Untitled #93," estimated at $2 million to $3 million. The color photograph from Sherman's series known as "Centerfolds" fetched $96,000 when Sender bought it at Christie's in New York in 1998.
The sale's top lot by estimate is Koons's stainless steel sculpture "Popeye," estimated at $25 million. Created from 2009 to 2011, the 6.5-foot-tall muscle man holds an open can of spinach.
"He is a symbol of power and transcendence," Koons said in a talk last week at the Frick Collection in New York. "To me, the spinach is art."
Phillips, a boutique auction house owned by Russia's luxury retailer Mercury Group, expects to sell $125 million to $185 million of art on May 15. Rothko's 1955 canvas "Untitled (Red, Blue, Orange)," estimated at $50 million to $60 million, represents about one-third of the sale by value. The lot, which is guaranteed, was bought by the consignor for $34.2 million at Christie's in New York in November 2007, according to the Artnet Worldwide Corp. database.
'Gladiator Fights'
"Zenith," a 10-foot-tall by 22-foot-wide canvas painted in 1985 by Warhol and Jean-Michel Basquiat, is estimated at $10 million to $15 million.
"It's a masterpiece market driven by some of the most powerful individuals in their industries and countries," Brett Gorvy, Christie's chairman and international head of postwar and contemporary art, said yesterday in a phone interview. "When an art object becomes the focus of their desire, they generally go into an obsessive mode. You end up having these extraordinary gladiator fights."
Before it's here, it's on the Bloomberg Terminal.
LEARN MORE