Why Medicare Keeps Paying Sketchy Doctors
A loose system of investigators can't reliably spot suspicious billing
By , , and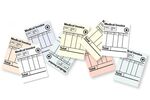 Eight years ago, California took away Dr. Gary Ordog's right to bill the state's Medicaid insurance program. A Santa Clarita physician who trained in emergency medicine and charged $975 an hour to testify as an expert witness in mold exposure lawsuits, Ordog had his license suspended for three months by the state medical board in 2006, according to court records. An administrative judge cited him for "gross negligence" and "acts of dishonesty or corruption" related to his court testimony. The judge found no evidence that Ordog's activities physically harmed patients but wrote, "it is likely that financial harm to various parties did result." Although Ordog's license was reinstated after the suspension, he is still barred from serving as a witness in California or billing Medicaid.
That hasn't stopped him from legally continuing to bill Medicare. The federal health insurance program for older Americans paid Ordog $538,742 in 2012. He is one of at least eight doctors whose medical licenses have been suspended or revoked who collectively billed more than $7 million that year, according to a trove of Medicare records the government released in April. Medicare approved payments to physicians who'd been disciplined for gross malpractice, battery, and violating prescription drug laws. Some had lost their licenses in their home states but were able to keep practicing by obtaining a license in another.
Medicare made public the details of $77 billion in payments to doctors, labs, ambulance companies, and other medical providers in an effort to increase transparency and get the public's help identifying improper payments. Within days of the document dump, Bloomberg News, the New York Times, USA Today, and ProPublica, among others, did just that, uncovering tens of millions of dollars' worth of questionable billing practices, as well as payments to doctors whose checkered records the federal government may not have been aware of. Yet Medicare has had this information in its files for years. Why didn't its investigators find these easy-to-spot red flags?
The answer may be found in the loosely coordinated collection of federal contractors and government offices with responsibility for policing various parts of a program that insures 49 million Americans at an annual cost of $604 billion. The government has agreements with four companies, known as "recovery audit contractors," which sift through Medicare records to identify improper payments to doctors and hospitals. Seven "zoned program integrity contractors" located around the country are responsible for catching bad payments before they go out the door. They're supposed to investigate potential fraud and waste by analyzing data, requesting records from doctors to justify claims, visiting medical offices, and referring suspect cases to law enforcement. Another national contractor scrutinizes payments from Medicare's $62 billion-a-year drug benefit. The U.S. Department of Justice and the Department of Health and Human Services' Office of Inspector General also pursue fraud cases, often instigated by private whistle-blowers. All told, the federal government spent $1.5 billion fighting health-care fraud last year.
The Medicare police aren't sleeping on the job. The U.S. recovered $4.3 billion in health-care fraud judgments and settlements in 2013, according to an annual report from HHS and Justice. Yet that's likely a sliver of what it loses. A 2012 article in the Journal of the American Medical Association by former Medicare chief Donald Berwick, estimated the cost of fraud to Medicare and Medicaid at between $30 billion and $98 billion a year. The Government Accountability Office says no reliable fraud figures exist, but it has listed Medicare as a program at high risk for abuse since 1990 because of its "complexity and susceptibility to improper payments."
Doctors enrolled in Medicare have to tell the agency if their licenses are revoked, and Medicare has the power to exclude providers disciplined by states. "If a doctor is thrown out of one state, that should be enough to exclude them from Medicare," says Sidney Wolfe, a physician who founded Public Citizen, a Washington consumer advocacy group. Yet Medicare doesn't always revoke the privileges of such doctors. Cardiologist Robert Graor was allowed to keep billing the program after he was convicted of embezzling more than $1 million from the Cleveland Clinic in 1995. Barred permanently from practicing in Ohio, Graor got a license in New Mexico. Medicare paid him $660,045 to treat patients there in 2012. Graor declined to comment.
Ordog, the California doctor, might have warranted extra scrutiny from Medicare even if he hadn't been sanctioned by the state. In 2012 he charged the agency for more than 6,000 services, totaling $538,742, for only 42 patients, according to Medicare's data. Of the more than 800,000 doctors paid by Medicare that year, Ordog received more per patient than all but 44 others. Most of those who collected more are oncologists whose billings included expensive cancer therapies. Ordog rarely billed for procedures, instead claiming repeated office visits by patients for unspecified treatments. He did not respond to multiple phone messages or a request for comment left with Travis Jack, an attorney who has represented him. Medicare officials declined to comment on specific cases.
Five health-care fraud investigators and billing experts who reviewed Ordog's records at Bloomberg Businessweek's request said his billing pattern was highly unusual. He was paid for 2.5 hours of face time with patients for visits and claimed he saw each of his 42 Medicare patients an average of 35 times per year. "Who goes to the doctor 35 times a year and is seen 2.5 hours per visit?" asks Kristen Folding, principal of Amenity Consulting, who has analyzed data for law enforcement agencies and health plans. "These do not look like traditional medical visits."
The government began rescreening Medicare's 1.5 million providers starting in 2011, as required by the Affordable Care Act. That's led to more than 17,000 providers being kicked out for violations including felony convictions, having the wrong address on file, or not having medical licenses, according to Senate testimony in March by Shantanu Agrawal, director of Medicare's Center for Program Integrity. Prospective patients who look up Dr. Ordog or Dr. Graor on Medicare's online physician search tool, however, will find nothing about the disciplinary actions taken against them. The government lists both as physicians eligible to accept Medicare.
BOTTOM LINE -
The bottom line: At least eight doctors that states sanctioned for misconduct collected more than $7 million from Medicare in 2012.
Before it's here, it's on the Bloomberg Terminal.
LEARN MORE