Tiny Advisory Firms Challenge the Big Banks
Startup firms operate free of the big banks' hassles and bureaucracy
By , , and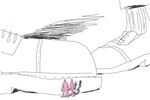 The townhouse in London's Mayfair neighborhood where Michael and Yoel Zaoui have their office is much more modest than the sprawling financial district headquarters where they spent most of their careers. Yet the brothers—former senior mergers-and-acquisitions bankers at Morgan Stanley (Michael) and Goldman Sachs (Yoel)—are becoming a major force in some of Europe's biggest corporate transactions. In April, Zaoui & Co. worked with drugmaker GlaxoSmithKline on a complex $23 billion asset swap with Novartis, and it advised cement manufacturer Lafarge on its $40 billion merger with Holcim to form the world's largest cement company.
Other supersmall firms, including New York-based LionTree Advisors and Robey Warshaw, a new venture set up by London bankers Simon Robey and Simon Warshaw, are betting that their experience and relationships with corporate clients will allow them to challenge big investment banks for lucrative advisory fees.
In the messy aftermath of the financial crisis, senior bankers are seeing opportunities to run their own shops without the bureaucratic and regulatory burdens common at established firms. "If a client hires us, it is Michael and myself," Yoel Zaoui says. "Our name is on the door, and we can clear conflicts on the spot." The partners in the year-old firm have hired eight other staffers. With fewer overlapping agendas than a giant global bank, small boutiques are freer from conflicts of interest, says David Stowell, a professor of finance at Northwestern University's Kellogg School of Management.
LionTree, founded by former Morgan Stanley and UBS bankers Aryeh Bourkoff and Ehren Stenzler, is a regular adviser to Liberty Global, the cable conglomerate controlled by billionaire John Malone. It worked on Liberty's $16 billion takeover of Virgin Media last year. Robey Warshaw, whose founders also worked at Morgan Stanley and UBS, advised Vodafone Group's board on the company's $10 billion purchase of Spanish cable company Grupo Corporativo Ono, announced in March. The firm has fewer than a dozen staffers. That's small even compared with boutiques such as Greenhill & Co., founded by ex-Morgan Stanley banker Robert Greenhill in 1996, which has more than 300 employees and 13 offices from São Paulo to Sydney.
Paul Taubman, who left his job as co-head of investment banking and trading at Morgan Stanley in 2012 to open his own firm, has no bankers working for him. He advised Comcast on its $45.2 billion takeover of Time Warner Cable while working in office space leased from the law firm Weil, Gotshal & Manges in New York. Technology makes the model viable: Information that used to require a large team to produce is now available electronically, Michael Zaoui says. "But you can't get the quality of judgment which comes with experience in tough negotiations [from a] computer screen."
The small firms' pitch to clients is simple, Stowell says. They promise the undivided attention of experienced dealmakers who aren't slowed down by big-bank bureaucracy or forced to cross-sell services such as financing and derivatives. The mini firms are also free from the pressure to chase a listing in the league tables—the annual ranking of M&A advisers big banks use to gauge their competitive position. (Last year, though, Taubman came in No. 8 globally among merger advisers, ahead of Credit Suisse Group and Deutsche Bank, after counseling Verizon Communications on its $130 billion acquisition of Vodafone's stake in its U.S. mobile venture.)
The smaller boutiques typically are limited to more specialized roles, providing high-level guidance in negotiations to executives. They often work with traditional investment banks that provide financing or underwrite share sales. Robey Warshaw is working with Evercore Partners, Goldman, and Morgan Stanley, advising British pharmaceutical company AstraZeneca on a proposed takeover by Pfizer. And Taubman worked alongside Barclays and JPMorgan Chase on the Comcast-Time Warner merger.
One challenge for the small firms is maintaining and developing client contacts. "As the beginnings are quite tough, these bankers usually rely on their closest clients from their previous jobs," says Pedro Nueno, a professor at Barcelona's IESE business school. But over time, the chief executive officers and chairmen they knew from their stints at UBS or Morgan Stanley move on or retire. It's hard to refresh the relationships, Nueno says.
Another challenge is choosing assignments that are likely to be lucrative. After all, Michael Zaoui says, "there's only so much the two of us have time to do."