MSCI's Chinese Stock Puzzle
Money managers slam MSCI's plan to add mainland shares
by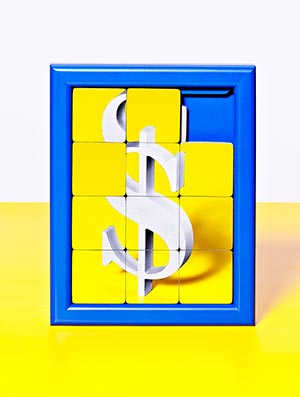 Among money managers, MSCI is a well-known financial company that sells portfolio risk analytics and manages widely followed stock market indexes. It's now a target of criticism after floating a proposal to include domestic Chinese stocks in its Chinese and developing-nation indexes starting next year. The idea is getting a cold reception from investors, who call it "unfair," "silly," and "crazy."
The problem is that China limits foreign access to local securities, known as A shares. Under existing rules, only overseas institutions that have been awarded licenses and quotas by two different regulatory bodies can invest in them. "We stand very firmly on the side that it doesn't make sense," says Matthew Sutherland, investment director for equities at Fidelity Worldwide Investment. "It seems to me crazy to have an international benchmark that's got a share class in it that the world can't invest in."
Mutual fund companies, pension managers, hedge funds, and other investors with an estimated $8 trillion of assets use MSCI indexes as a yardstick to judge their performance and operate index funds. For example, IShares MSCI EAFE ETF, with assets of $55 billion, tracks MSCI's index of developed European and Asian markets. Those that measure themselves against the MSCI China Index might not be able to match it if it includes shares they can't buy in sufficient quantity. "If the A share market does well and foreigners can't take part in this, then it would be unfair" because their performance would suffer in comparison with the indexes, says David Poh, an executive at the private banking unit of Société Générale.
MSCI plans to include the proposal on Chinese shares in its 2014 review of market classifications, to be announced in June. The company would probably contact 2,000 to 3,000 global investors before deciding whether to include the shares, according to Chia Chin-ping, an MSCI managing director. Chia says no decision has been made and that MSCI "fully expects" investors to express different views on the "complex" issue.
If MSCI, which was spun off from Morgan Stanley in 2007, makes the move, it would be broadly felt. By market value, mainland China is the world's fifth-largest equity market, after the U.S., Japan, Britain, and Hong Kong. There are about 1,000 companies in the Shanghai Stock Exchange Composite Index and more than 1,600 in the Shenzhen Stock Exchange Composite Index. The MSCI China Index has 140 stocks, most of them mainland companies that trade in Hong Kong. Under MSCI's proposal, that index would increase to 385 stocks, with 221 A share companies being added. The weighting of A shares would initially be 2.9 percent because of the limits on foreign investment, MSCI says.
With economic growth slowing, China has taken steps in recent years to open its capital markets. On April 10 it announced a pilot program starting in about six months to allow overseas investors to buy a limited number of shares traded on the Shanghai exchange through the Hong Kong exchange. The program will also permit mainland investors to buy some Hong Kong stocks on the Shanghai exchange.
The push to encourage greater foreign access to shares comes as China's market is slumping and local investors are pulling out. The number of equity accounts has fallen by 3.6 million from the June 2011 peak, to 53.7 million as of April 18, according to data compiled by Bloomberg. The Shanghai Composite, having lost 31 percent in the past four years, is 66 percent below its 2007 peak. The MSCI China Index has fallen 6.7 percent over the past four years.
Efforts to open the market haven't gone far enough for Peter Elston, head of Asia Pacific strategy at Aberdeen Asset Management. Until A shares are fully accessible to foreigners, he says, including mainland shares in MSCI indexes would be "silly."
Before it's here, it's on the Bloomberg Terminal.
LEARN MORE