Lundqvist Stops 26 Shots as N.Y. Rangers Advance in NHL Playoffs
Rob Gloster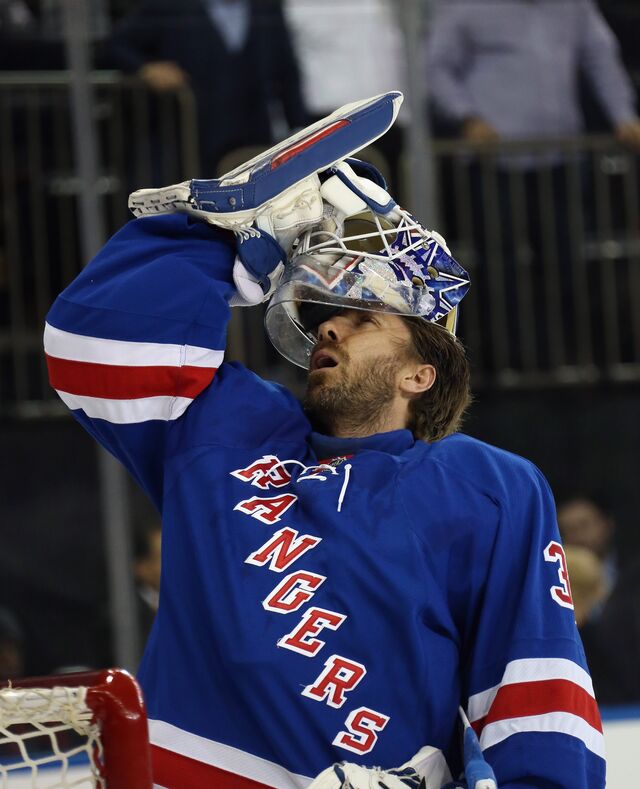 Henrik Lundqvist stopped 26 shots and the host New York Rangers survived a third-period onslaught to win 2-1 in a decisive Game 7 of their National Hockey League playoff series with the Philadelphia Flyers.
The victory last night sent the Rangers into the second round, where they will face the Pittsburgh Penguins -- who advanced earlier this week when they ousted the Columbus Blue Jackets in six games.
Daniel Carcillo and Benoit Pouliot scored second-period goals for the Rangers, who outshot the Flyers 18-5 in that period. Carcillo's goal came after a turnover by Philadelphia in its own end.
Jason Akeson scored for the Flyers 4 1/2 minutes into the third period, which was dominated by Philadelphia -- when it outshot New York 11-5 and kept constant pressure on Lundqvist.
"That was intense, you have to expect I was a little disappointed when they scored that one," Lundqvist said i a television interview. "After that you knew they were going to come hard."
Steve Mason made several acrobatic saves for the Flyers to keep the game close. He had 31 saves overall.
Last night's game at Madison Square Garden in New York came one night after the Flyers won 5-2 in Philadelphia to force a seventh game in the best-of-seven series.
Before it's here, it's on the Bloomberg Terminal.
LEARN MORE