Following a Legend Is Hard, Sir Alex Ferguson Edition
As Manchester United's leadership crisis shows, succeeding a legendary CEO is hard
by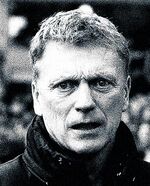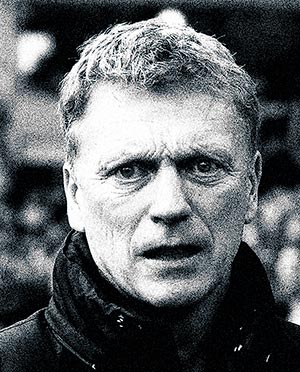 Alex Ferguson left his job as manager of Manchester United on top. The club had just won the English Premier League for the 13th time in his 26 years at the helm. Ferguson, considered by many to be the best ever at his job, had been knighted. On his way out, he helped choose his own successor, David Moyes, from the Everton Football Club, 35 miles west in Liverpool. But not quite a year later, on April 22, 2014, with Manchester United three weeks away from the end of a disappointing season, the club fired Moyes. Ferguson's final act proved a failure.
Succession planning is notoriously difficult, and even more so in the case of a retiring hero. When Moyes took the Manchester United job, it seemed like a professional triumph. After 11 seasons at Everton, where he'd built a reputation for getting the most from limited means, Moyes had an opportunity to work with more talented, higher-paid players. United demonstrated its trust by offering him a six-year contract, and Ferguson counseled fans to give him time.
But the gig now looks like a trap. With United struggling, Moyes could not escape unfavorable comparisons with the old boss. He was leading a squad very similar to the one Ferguson had guided to last year's title. So why couldn't he get the same results? The British press, of course, places the blame squarely on Moyes. His tactics were primitive, they declared. He'd lost the dressing room. Maybe so, but Moyes's biggest issue was the towering reputation Ferguson left behind. Replacing a legend, according to Stephen Miles, founder of the executive consulting firm the Miles Group, is a matter of managing expectations. "If you compare everybody to the incumbent, nobody is going to make it," he says. "They will come up short. Every single human being will." Ferguson had achieved such stature that he could influence referees' timekeeping just by glancing at his watch. Anybody stepping into his shoes was bound to look small and clumsy.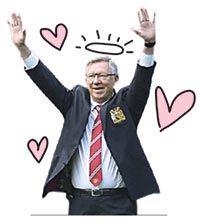 The official blessing from Ferguson may have only made things worse for Moyes. Four years ago, the Harvard Business Review study "Succeeding at Succession," by consultants James Citrin and Dayton Ogden, compared new chief executive officers at S&P 500 companies according to where they had come from. Citrin and Ogden identified five types: insiders, outsiders, board members, former leaders returning to the helm, and "insider-outsiders," people hired into a company to succeed a CEO within 18 months. The boardroom alumni typically thrived most—they have "more company knowledge than a pure outsider" but lack "the constraints of a pure insider when it comes to making unpopular decisions"—while the insider-outsiders had the wrong combination of the same traits. They were unfamiliar with the company but beholden to the previous leader.
Moyes, already saddled with the outsider's perspective, was also obligated to his patron, who was often looking down on him from a seat in the stands. Every gesture from Ferguson became an assessment of how Moyes was doing. Few leaders can excel under such circumstances: Citrin and Ogden found zero insider-outsiders whose companies became top performers.
If he had been a pure outsider, Moyes might have looked to Lou Gerstner, who excelled at IBM in the 1990s after coming from RJR Nabisco by focusing on efficiency. Or Manchester United could have promoted from within and found its own Bob Iger, who kept Disney humming after the departure of Michael Eisner by encouraging constant innovation. Instead, the club is currently searching for the next manager. Once again, the team is consulting with Ferguson—now in a teaching post at Harvard Business School—on who should be the next leader. At least the successor to the successor will have a better chance to shine, if only by comparison.
Before it's here, it's on the Bloomberg Terminal.
LEARN MORE