Greg Abel: The Next Oracle of Omaha?
Trying to fill Warren Buffett's shoes raises big questions—like whether Berkshire Hathaway makes any sense at all without him
By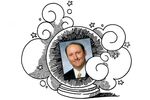 Two years ago, Warren Buffett, then 81, announced that the Berkshire Hathaway board had chosen his successor as chief executive officer. The board, he said, also had two backups, but all three names were to remain a secret. This naturally led to a frenzy of tea leaf reading.