Sam Palmisano on Improving Business Education
The former IBM chairman talks about the need for bigger thinking in business education
Ira Sager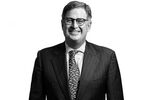 The former IBM chairman talks about his Center for Global Enterprise, which works with CEOs and professors to create teaching tools for MBAs and managers.
B-schools are very compartmentalized. Isn't that an issue when you're trying to teach students the collaborative skills they'll need?
I did a lecture at one of the most prestigious business schools in our country. There were 300 or 400 people and a couple of faculty guys. Afterward, we go into the dean's office, and I ask, "Why is it that in this meeting I'm the only guy that can answer the students' questions?" We know the answer: because they're all in silos. Finance can talk finance. Marketing can talk marketing. But this is an end-to-end problem, and none of them can discuss it holistically for an enterprise. They're smart as can be. But they don't have the view.
What role does technology play in building a global organization?
It's more about how you think about problems. I believe you can turn the whole thing upside down. Companies that do are going to have an incredible advantage from a cost structure. If you were starting something today, what do you have to do yourself, and what could you subscribe to? If I can subscribe to [services that handle] payroll and benefits, then I can have human resources only worry about leadership development and hiring—which is what you want them to do anyway—vs. building call centers and setting up benefits administration and now worrying about Obamacare and all that junk.
Did you apply these concepts at IBM?
We did a lot on the supply chain. We did a lot in finance and accounting. We did a lot in HR. But there were still areas that we were trying to make progress. What's global marketing vs. what's local distribution? We were constantly trying to figure it out. Skills development on a global scale was another area.
Are B-schools doing a good job of preparing students for the real world?
They're not preparing these young people for what they're dealing with because you study the past to figure out the future. When you came out of Stanford, were you prepared for privacy and Snowden? Say you're Chinese and bought a European business—what were you taught when you came out of Peking University that prepared you to integrate the Europeans into a Chinese operation? I guarantee you nothing. The world is going to continue to change a lot. At least you can get them thinking in a way that they're better prepared for when things happen.
What will the B-schools do with the materials?
We'd like to see schools begin to teach some of these things. We would like to see people create MOOCs [massive open online courses], where they're not limited to their residential campuses but open it up to hundreds of thousands of people.
The center is holding a series of private meetings with CEOs around the world. What do you hope to accomplish?
We keep it small—10 to 12 CEOs so they don't have to worry who's in the room. We did our first exchange in China and one recently at Stanford. The idea is for the CEOs to tell us where they think we need to do further research. We will fund some of the research. We'll collect a library of best practices for people to share. Hopefully by the end of 2015, we will have completed some pretty good studies.
Where does your interest in international business come from?
The thing that really changed me the most was living in Asia and seeing the world through a different lens. I was at IBM Japan. There's nothing like it, to be one of two or three gaijin out of 25,000. You are the minority. Your customs, your culture, your behavior—everything is foreign to these folks. You really do understand how to rethink a problem or reanalyze a situation.
Before it's here, it's on the Bloomberg Terminal.
LEARN MORE