Avon's Ugly China Bribery Probe Ends With a $135 Million Settlement
by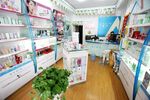 Avon, the cosmetics maker with door-to-door saleswomen, once had high hopes for China. In 2006 it was among the first companies to obtain a license to sell its products directly to Chinese consumers. Andrea Jung, the chief executive officer at the time, believed China could be a $1 billion market for Avon.
It didm't turn out that way, and on Thursday the company announced an agreement to pay $135 million to settle U.S. probes into corruption in its China operations. It wasn't Jung who made the announcement: She lost her job in 2012.
Avon agreed to pay $68 million to settle a Department of Justice criminal investigation and $67 million to settle a Securities and Exchange Commission civil probe. It will enter into a three-year deferred prosecution agreement, and its Chinese unit will plead guilty to violating the Foreign Corrupt Practices Act (FCPA). The entire company will also work under the watch of a compliance monitor for at least 18 months. The entire accord still must be approved by all of those involved.
The six-year probe has cost Avon almost $400 million—and that doesn't include its $135 million settlement payment. At one point, Jung had thought Avon could get away with paying just $12 million to settle with the SEC. "Every aspect of this investigation—from learning about the conduct to negotiating a final settlement—is indicative of a corporate culture that is just mismanaged and inefficient," Michael Volkov, a FCPA lawyer, told Bloomberg News.
Avon has posted net losses for the past two years. During the first quarter of this year the company's sales declined in every region. When announcing the results today, Avon CEO Sheri McCoy, who replaced Jung in 2012, said: "I'm not satisfied with our performance, but I'm encouraged by our progress."
Before it's here, it's on the Bloomberg Terminal.
LEARN MORE