pursuits
Spicing Up Old Captain Morgan? That's a Job for Diageo's Spirits Scientists
By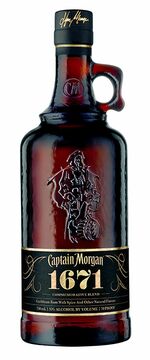 The world's largest spirits maker, Diageo, will launch another limited-edition booze next month, a variation on Captain Morgan dubbed the 1671 Commemorative Blend Spiced Rum. How will it taste? The company promises "woody notes and more dried fruit," a more robust rum than the original.
Turning out new twists on old drinks is key to Diageo's strategy these days, and it's particularly important for the the 69-year-old Captain Morgan brand, represented by a not-quite-cutting-edge 17th century pirate. "Consumers are constantly looking for new expressions—whether it's a flavor or a pack idea or a different way to enjoy the brand—that for us as innovators gives us a chance to keep these great old brands fresh and vital," says Michael Ward, senior vice president of innovation marketing at Diageo. "A lot of our ideas come from our existing brands."
To pump those wood notes into a familiar rum line is job that falls to Diageo's Innovation Center, which is run by the marketing department. Blending product development and marketing isn't uncommon in the beverage business, where executives are always searching for ways to improve the chances some new concoction will catch on with tipplers. Constellation Brands and Beam also organize innovation under marketing, and at Brown-Forman, the maker of Jack Daniels, marketing executives and lab technicians work closely together.
Rum is a big category for Diageo, accounting for 16 percent of sales by volume in North America, and Captain Morgan is now the world's second-largest rum brand. In the second half of 2013, Captain Morgan's sales in North America increased 2 percent by volume, beating the company's overall spirits sales, which fell 2 percent.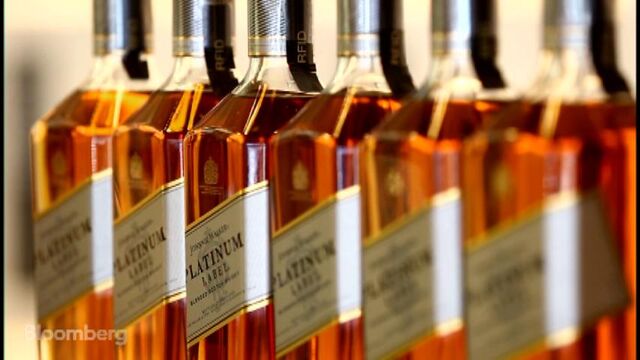 But rum hasn't been as fashionable as whiskey and vodka in recent years, and that's where the Innovation Center comes into play. The hope is that, in addition to keeping a brand up to date with current trends, limited-edition products will provide a bump in sales—even if it's temporary. A limited-edition Captain Morgan Sherry Oak launched last year helped offset the impact of increased competition from flavored whiskey and other spiced rums, Diageo said in a recent filing.
The origin story of any new Diageo drink starts in the Innovation Center, a small lab inside its North American headquarters in Norwalk, Conn., stocked with basic liquors, flavorings, and lots of cups. Just six food scientists at the lab are responsible for coming up with about 50 new products every year. Yes, there's lots of sampling, but booze science is serious work, and the pros claim to spit back whatever they taste.
The lab stores thousands of flavor extracts, from vanilla and chocolate to jerk spice, to liven up the base liquors. Together with the marketing team, the lab staff develops spirits based on popular culinary trends—savory and woody flavors are popular now—with input from mixologists to make sure the new variation will work in mixed drinks. The process typically takes six to nine months from conception to liquor-store shelves.

The brand team, for instance, may want a product that tastes "authentic" (part of the brief for Captain Morgan 1671), "premium," "refreshing," "rich," "luxurious," "pure," or "indulgent," and it's up to the liquid developers to come up with something that meets that profile. Over a series of sensory tests, tasters are asked whether the samples match those highly abstract descriptors.
Meanwhile, Diageo's packaging team works with a design agency to create a bottle and label that convey the concepts and withstand harsh conditions during transport—extreme heat, for example, can make a bottle explode in transit. A 3D printer in the Innovation Center spits out models for the team to see and alter, and a rubbing machine makes sure the details on the labels will resist smudging.
The liquid team eventually settles on a "gold standard" recipe that is then tweaked for mass production. Even if that particular rum recipe's not everyone's favorite, it probably tastes just fine in cola.
Before it's here, it's on the Bloomberg Terminal.
LEARN MORE