The White House Cracks Down on College Sexual Assault as Tufts Refuses to Comply
By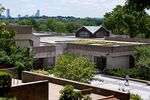 Talk about timing: The White House has unveiled plans to crack down on college sexual assault just days after Tufts University formally refused to comply with the federal regulations that are already in place.
As I wrote earlier this month, a growing collective of college students have, over the past two years, pushed for the government to address the problem of campus rape. Now the Obama administration has issued new guidelines to force schools to handle sexual assault on their campuses: They must conduct anonymous surveys about sexual assaults, make sure that reported crimes remain confidential, and adopt more comprehensive education programs that train bystanders to intervene if they witness something they feel is wrong. The government has also started a website called Not Alone to provide victims with information.
"Colleges and universities need to face the facts about sexual assault," Vice President Biden told the New York Times. "No more turning a blind eye or pretending it doesn't exist." Of course, anyone who's been following the college sexual assault scandal with even the most casual level of interest knows that at many schools the problem isn't with the rules—it's with the universities' inability to follow them. Or, as in the case of Tufts, their apparent refusal.
Some background: Title IX of the Education Amendments of 1972 outlawed gender discrimination—which includes sexual assault and harassment—on college campuses. That means any school that receives federal funds (and most do) must try to prevent and competently respond to sexual assaults that occur on its campus or under its authority. Another law, called the Clery Act, requires schools to compile and publish reports of crime on campus; if colleges are found in violation of Clery they can be subject to huge fines. But the U.S. Department of Education's Office of Civil Rights (OCR), which oversees Title IX, can't issue fines. It has an all-or-nothing punishment system that threatens schools with the complete revocation of federal funds. That's a pretty big punishment, so when the OCR launches a Title IX investigation, schools almost always work with the office to revise their policies and form a mutual agreement that allows them to keep their funds.
Earlier this month, Tufts University—which was under investigation for mishandling sexual assault cases—came to an agreement with the OCR on policy revisions it planned to put in place. But nine days later it withdrew from the agreement because, according to a letter from Tufts President Anthony Monaco, OCR was going to find the school in violation anyway. As a result, yesterday—the same day the White House's new guidelines were released—the OCR announced that Tufts had "failed to comply" with Title IX. And according to a statement on the Department of Education's website, "OCR may move to initiate proceedings to terminate federal funding of Tufts."
A release from the OCR shows that Tufts refused to investigate claims of assault unless they were put in writing, or take interim measures to ensure students' safety after they'd reported an assault. For a couple of academic years the school didn't even have a Title IX coordinator, which is required by law.
Tufts said in a statement that it was "surprised and disappointed" by the OCR's decision and that the "department's recently announced finding has no basis in law." The Department of Education is currently investigating dozens of schools for similar violations, which means its handling of the Tufts case will likely affect how willingly schools will work with the organization in the future, or how seriously they'll abide by the White House's new guidelines.
Before it's here, it's on the Bloomberg Terminal.
LEARN MORE