Forget James Franco. The Big Star of AOL's Video Lineup Is Nielsen
by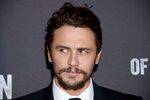 AOL executives trotted out the company's new slate of original video programming on Tuesday, part of the increasingly crowded digital NewFronts in New York. A room full of potential advertisers gazed on a lineup larded with big-name talent, including James Franco, Steve Buscemi, Sarah Jessica Parker, and Ellen DeGeneres. But in the end, one established star from the TV universe overshadowed all the other would-be transplants scrambling to make a go of it online: Nielsen.
Not Kevin Nealon, the actor who is also set to star in one of AOL's new shows. No, it was the audience-measurement company more commonly associated with network and cable programing that stole the spotlight.
For years, Nielsen has dominated the role of measuring TV audiences while struggling to achieve the same kind of hegemony online. Over the past year, as part of an ongoing competition with the likes of ComScore, Nielsen has rolled out a number of new Web-audience measuring tools designed to strengthen its still tenuous standing in the evolving firmament. Along the way, for instance, Nielsen introduced "Twitter TV Ratings" designed to measure the "total activity and reach of TV-related conversation" on the social media platform and added Web viewers into the company's calculations of traditional TV audiences.
On Tuesday, Nielsen took its digital aspirations one step further. Executives announced that the company would work with AOL to test for the first time a one-to-one "TV-comparable" metric for measuring the audience of original Web videos.
There's plenty at stake in the experiment for Nielsen, AOL, and a broad range of digital publishers. Seemingly every Web venue new and old—from Yahoo! and BuzzFeed to the New York Times and Time—is scrambling to create more original video content. The universal hope of Web publishers is that over time they will be able to siphon off more of the lavish marketing budgets now spent on TV. Brands dropped $74.5 billion on TV last year, according to PricewaterhouseCoopers, while online videos saw just $2.8 billion in ad spending.
To redirect the big bucks from TV shows to Internet video, publishers are working hard to try and convince ad buyers that the audience for an original Web show is really no different from the audience for an original TV series—and the two should be valued accordingly. (Never mind reports that millions of the video views online are currently being generated by sophisticated bots, not by real people.)
And so AOL has enlisted Nielsen, hoping that the company's aura of stability and trustworthiness in the TV industry will rub off on the nascent digital video sector and strengthen the perception of equivalency. "Premium content is premium content, regardless of screen, delivery, length, or format, and our relationship with Nielsen signifies that understanding," Ran Harnevo, president of AOL Video, said in today's announcement. Perhaps Nielsen's familiar metrics can help blur any distinctions.
Before it's here, it's on the Bloomberg Terminal.
LEARN MORE