Sterling Is Worse Off Than Schott With Remarks, Vincent Says
Mason Levinson and Erik Matuszewski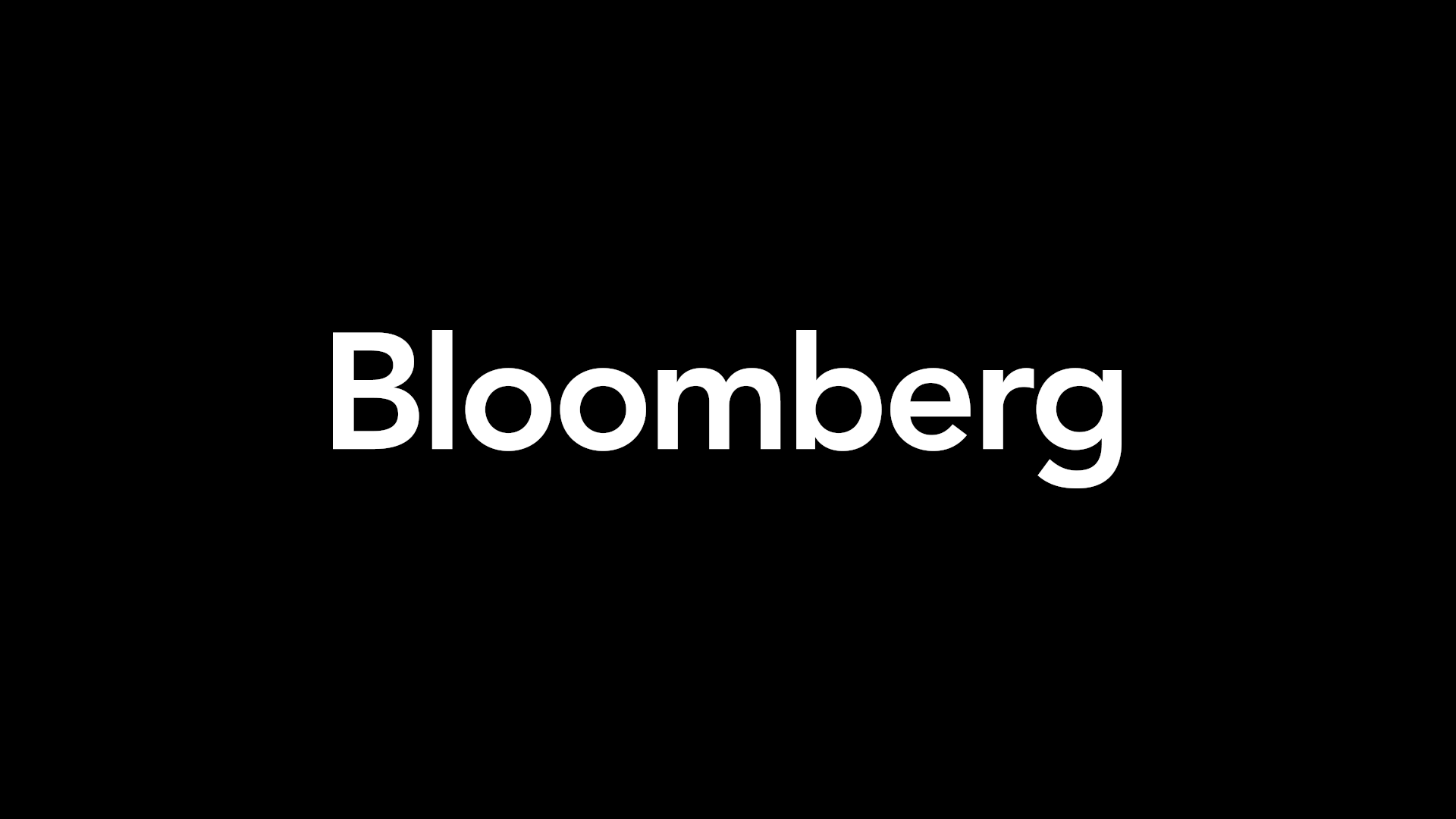 The statements attributed to Los Angeles Clippers owner Donald Sterling are even worse than what got former Cincinnati Reds owner Marge Schott banned, said former Major League Baseball Commissioner Fay Vincent.
The National Basketball Association said it will hold a news conference tomorrow regarding its investigation into a recording on which, according to website TMZ on April 25, Sterling told a girlfriend he didn't want her to bring black people to his games after she posted a photo of herself with Hall-of-Famer Magic Johnson on Instagram.
NBA Commissioner Adam Silver, while in a delicate position investigating one of his bosses, will be able to act more easily because of the nature of the comments, said Vincent, who banned then-New York Yankees owner George Steinbrenner from day-to-day operations of the club for life in 1990 for an incident involving former player Dave Winfield. Schott was suspended from baseball after she made a comment in 1996 that was favorable to Adolf Hitler.
"What she said was egregious, but what he said was probably worse," Vincent, 75, said yesterday in a telephone interview. "There's a question of where you draw the line. In this case, with what this guy did, and probably in Marge Schott's case, you're well over the line."
Some of the most influential people in basketball -- LeBron James, Michael Jordan and Johnson -- spoke out against Sterling over the weekend. James and Jordan each said there is no room for racism in basketball, and on Twitter, Johnson called it a black eye for the NBA and said he would not be going to Clippers games as long as Sterling owned the team. On television, he said Sterling should "give up the team."
Obama Reaction
President Barack Obama described the comments attributed to Sterling as "incredibly offensive racist statements."
"When ignorant folks want to advertise their ignorance, you don't really have to do anything; you just let them talk and that's what happened here," Obama said during a news conference in Kuala Lumpur.
State Farm Mutual Automobile Insurance Co. said it's "taking a pause" in its relationship with the Clippers, while used car seller CarMax Inc. said it's ending the company's nine-year relationship with the team.
Silver took over for Commissioner David Stern on Feb. 1 after serving as his deputy for eight years. Stern said before his retirement that his proudest accomplishment was that "a league that was considered destined to fail because it was too black has its players atop the celebrity pyramid globally." The former commissioner last year was among those awarded the W.E.B. Du Bois medal in recognition of his service to African-American culture.
Team Protest
Before the Clippers' playoff game yesterday against the Golden State Warriors at Oracle Arena in Oakland, California, the team's players wore their warmup T-shirts inside-out to cover the Clippers' logo.
The Clippers came out flat in a 118-97 loss, giving up 39 points in the first quarter and trailing by as many as 23 near the close of the first half. The defeat evened the best-of-seven series at 2-2. Game 5 is tomorrow in Los Angeles.
"We're going home now and usually that would mean we're going to our safe haven, and I don't even know if that's true, to be honest," Clippers coach Doc Rivers said at a news conference after yesterday's game.
"There are some things that are bigger than pursuing a championship," Jeff Van Gundy, an analyst for Walt Disney Co.'s ABC said during the telecast. "Pursuing a championship is worthwhile. Making a stand on something that impacts society is even more important."
TMZ Audio
The recording was posted on TMZ after Sterling's girlfriend, a woman in her 20s identified by TMZ as V. Stiviano, posted a picture of herself and Johnson on the photo-sharing application Instagram. The photo has since been removed from her account.
"It bothers me a lot that you want to broadcast that you're associating with black people. Do you have to?" the man identified by TMZ as Sterling said in the recording.
The man also said that he didn't mind her friendships to black people, just that he didn't want it to be known. "But why publicize it on the Instagram and why bring it to my game?" he asked.
Silver, 52, called the recorded comments attributed to Sterling "truly offensive and disturbing." The Clippers said they're investigating the matter.
Clippers' Statement
Clippers President Andy Roeser said two days ago that the team didn't yet know if the audio was legitimate or altered.
"We do know that the woman on the tape -- who we believe released it to TMZ -- is the defendant in a lawsuit brought by the Sterling family alleging that she embezzled more than $1.8 million, who told Mr. Sterling that she would ''get even,''' Roeser said. ''Mr. Sterling is emphatic that what is reflected on that recording is not consistent with, nor does it reflect his views, beliefs or feelings.''
Sterling bought the Clippers in 1981 and is the longest-tenured owner in the NBA. In 2009 he agreed to pay $2.73 million to settle a housing discrimination suit after the government alleged that he discriminated against black and Hispanic prospective tenants. The payment was the largest ever obtained by the government in a discrimination case involving apartment rentals. His attorney denied the allegations at the time of the settlement.
Lawsuit Settlement
In 2005, Sterling settled a lawsuit filed by the nonprofit Housing Rights Center on behalf of six plaintiffs, including former employees and tenants, who were allegedly fired or mistreated because they weren't Korean. Sterling allegedly said he didn't want blacks or Latinos at his newly acquired buildings in Koreatown, according to the suit.
''Adam Silver is in an incredibly tough spot balancing Sterling's long-term ownership against the deplorable and unacceptable putrid gruel attributed to Sterling," said Bob Lanza, a former general counsel of the NBA players' union, now a partner in professional sports advisory firm O'Neill and Lanza.
Vincent resigned under pressure in 1992, before Steinbrenner was reinstated.
"You have to start with the proposition that the commissioner works for the owners, and for him to be disciplining the owners is a very awkward circumstance," said Vincent, who banned Steinbrenner for paying a gambler to dig up dirt on Winfield.
Commissioner's Role
"When I went after Steinbrenner for what he did, it obviously raises very major problems," Vincent said. "You recognize that some owners aren't going to want you to bother. Some people take the view that if it's criminal he ought to be prosecuted, if it's not, it's none of your business anyway."
Schott, who died in 2004, in February 1993 received a one-year suspension from baseball and a $25,000 fine for allegedly routinely making racial slurs toward blacks and Jews.
In a May 1996 interview with ESPN, she said about Hitler: "Everybody knows he was good at the beginning, but he just went too far." Schott later apologized, though the sport's executive council with Bud Selig as president forced her to give up day-to-day operation of the franchise through the 1998 season.
Shortly after the 1998 season ended, she announced that she would sell her stake in the team.
"They made it clear to her that she had to sell," Vincent said. "I wasn't involved, but my recollection is that they pushed her out."
Owners' Reaction
MLB spokesman Pat Courtney didn't return an e-mail seeking comment from Selig on the matter.
Some NBA owners already have spoken out. Hall of Famer Jordan, now the chairman of the Charlotte Bobcats, said that as an owner he was "obviously disgusted that a fellow team owner could hold such sickening and offensive views."
"As a former player, I'm completely outraged," Jordan said. "There is no room in the NBA -- or anywhere else -- for the kind of racism and hatred that Mr. Sterling allegedly expressed."
Vivek Ranadive, the Sacramento Kings owner, said two days ago on Twitter that if the allegations were true, "We must have zero tolerance."
Lanza said the league should treat Sterling the way it treats players. "Just as it would in the case of player discipline, the NBA also should consider past conduct, including the housing discrimination settlements," he said in an e-mail. "The end result -- a long-term suspension."
'Absolutely Reprehensible'
Chuck Baker, who heads sports mergers and acquisitions as a partner in DLA Piper's Global Sports, Media and Entertainment practice, said the comments attributed to Sterling were "absolutely reprehensible."
"I would expect the league to take fairly drastic action, though it is not clear to me that he will be barred from continuing to own the Clippers," Baker said in an e-mail.
Sterling, who according to the Los Angeles Times turned 80 two days ago, is one of Los Angeles' wealthiest people, worth an estimated $1.9 billion, according to Forbes magazine. Born Donald Tokowitz in Chicago, he grew up poor in Boyle Heights, a Los Angeles neighborhood near downtown, according to The Nation. He became a lawyer and began buying and selling properties, eventually amassing an apartment portfolio with thousands of rental units in Los Angeles and elsewhere.
Worst Franchise
In 2009, ESPN The Magazine ranked the Clippers as the worst professional sports franchise among 122 MLB, NBA, NFL and NHL teams, citing Sterling's focus on squeezing profit from the team rather than winning. They have made the postseason the last three seasons.
National Basketball Players Association President Chris Paul, who is the Clippers' starting point guard, called the situation involving Sterling a "very serious issue" the union will address aggressively.
The union asked Sacramento Mayor Kevin Johnson, a three-time NBA All-Star who is heading a committee to find the union's next leader, to help determine the next steps to take in the situation.
Johnson met with Silver yesterday and laid out objectives the players are seeking: ensuring that Sterling no longer attends the playoffs; learning about prior racism displayed by Sterling and why he never was punished; understanding the range of sanctions available to Silver and a guarantee that he'll act swiftly; and gaining an assurance that the players will be equally involved in the investigation process.
'Defining Moment'
"This is a defining moment for the league, it's a defining moment for the commissioner, and it's defining moment for all of the players," Johnson said at a news conference. "We have to put this great game back on track."
Sterling is scheduled to receive a Lifetime Achievement Award from the Los Angeles branch of the National Association for the Advancement of Colored People next month. After the release of Sterling's comments, the NAACP issued a statement asking that Sterling be withdrawn from the honoree list.
"We also suggest that African Americans and Latinos should honor his request and not attend the games," the NAACP said in its statement. "If true, these are very hurtful remarks and Mr. Sterling, whose team and fan base is majority minority, should offer an apology to Californians."
NBA Investigation
Silver said two days ago that the NBA would move "extraordinarily quickly" to investigate the case. He did not hand down any punishment at the time.
"All members of the NBA family should be afforded due process and a fair opportunity to present their side of any controversy," Silver said.
The incident comes after a season in which the Clippers posted the third-best record in the NBA, winning the Western Conference's Pacific Division with 57 wins and 25 losses behind Paul and All-Star forward Blake Griffin. Rivers said the team held a meeting on Saturday to discuss the issue, which he called a distraction, and let players voice their displeasure.
"Focus is a big thing in this series," Rivers said after the loss. "We didn't have it tonight."
Before it's here, it's on the Bloomberg Terminal.
LEARN MORE