Is the Obama Bump Dead?
By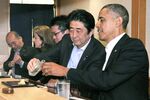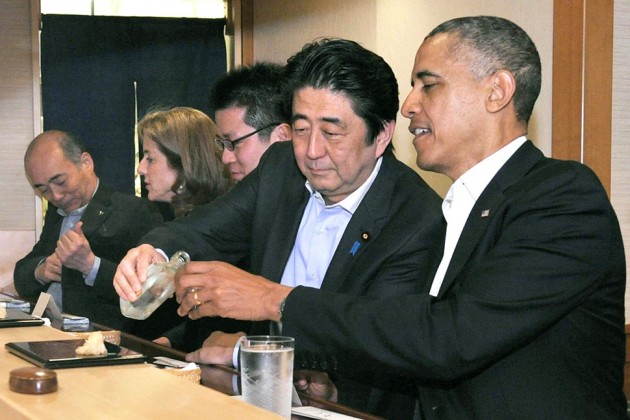 President Obama's well-documented trip to Japan this week included a highly publicized sushi dinner with Prime Minister Shinzo Abe. They dined at the world-renowned Sukiyabashi Jiro restaurant, which was featured in a 2011 documentary called Jiro Dreams of Sushi.
Almost every story this week describing Obama's trip includes a reference to the documentary, which leads to the obvious data-driven question: "Did Obama's plug give the movie a sales bump?"
Public disclosures about Obama's book list have generally caused a sales spike. In May 2009, sales of Netherland, the tale of a Dutch immigrant living in New York after 9/11, spiked after Obama told the New York Times he was reading it. A few months later in August, news stories about his summer reading list caused sales spikes for several different books.
In 2010, the Obama bump was still in full force. News of him reading Jonathan Franzen's nuclear-family-in-turmoil novel Freedom directly resulted in a lot of buzz. At the end of the year, an old Ronald Reagan biography saw a major spike when the public found out he was reading it. Reading a book favored by the commander in chief was clearly a fashionable thing to do in 2010. In January 2011, a book plugged by the president featuring one of the victims of the Tucson shootings experienced a sales surge, causing the publisher to issue a new printing.
But by later in 2011, Obama's falling popularity in opinion polls was correlated to a similar drop in book bump performance, as his summer reading list titles didn't see the same sales jump as in years past. And by 2012, the bump seemed to be working in the opposite direction, helping his opponents. Arizona Governor Jan Brewer waved her finger at the president on the tarmac upon his arrival in Phoenix. The wave of publicity caused Brewer's own political book, Scorpions for Breakfast, to jump from No. 285,568 to No. 7 in the Amazon book rankings.
During Thanksgiving weekend of 2013, Obama's list of 21 books, purchased for gifts and himself, barely made any ripple at all. There was no mention of any book bumps. (The only bumps at this point were fist bumps, and an elbow bump with Steve Martin.)
Here in 2014, the Obama bump lives on, perhaps not in books but for foreign films. News of Obama visiting possibly the best and most famous sushi restaurant in the world has caused a measurable impact. The Amazon page for Jiro Dreams of Sushi has the movie ranked No. 2 for foreign films on DVD. That's up from No. 3 on Thursday and No. 6 on Wednesday. When measured across all documentaries on DVD, you see another pop: It ranked No. 18 on Wednesday and then No. 7 on Thursday, while still hanging at No. 10 today.
An Amazon spokesperson also said that Prime Instant Video streams saw a spike, up about 160 percent on Wednesday from the day before, and up 182 percent from the same day last week.
It seems the Obama bump may still have some legs yet.
Before it's here, it's on the Bloomberg Terminal.
LEARN MORE