Colombia Unexpectedly Lifts Rates as Growth Rebounds
Matthew Bristow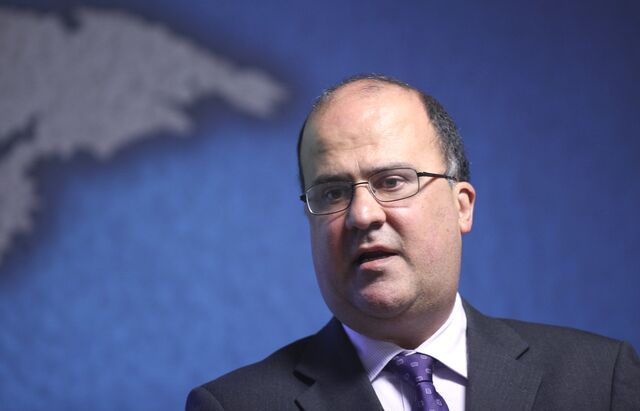 Colombia's central bank unexpectedly increased its benchmark interest rate for the first time in more than two years amid signs of an economic rebound and a surge in inflation expectations.
The bank's seven-member board raised the policy rate a quarter point to 3.5 percent today in a split decision, bank Governor Jose Dario Uribe told journalists. Only three of 29 analysts surveyed by Bloomberg had forecast the increase, while 26 expected no change.
Uribe said the increase will boost the central bank's inflation-fighting credentials, and avoid the need for sharper adjustments later. Before today's decision, the bank surprised analysts each of the six times it started raising or cutting interest rates in the past decade.
"The board considers that macroeconomic stability and the convergence of inflation toward its target are compatible with a monetary stance that is a little less expansive," Uribe said, reading the bank's statement. "A timely and gradual adjustment reduces the need for abrupt changes in the future."
A central bank's "main task" is to defend its credibility, Uribe told reporters. Finance Minister Mauricio Cardenas, who chairs the policy meetings, described the move as a "preventative decision" designed to avoid overheating.
Full Capacity
Consumer spending, employment and industrial output data published over the past month were all better than analysts forecast, while consumer prices rose at the fastest pace since
2012. Internal demand continues to grow at a good pace, suggesting that the economy will return to operating at full capacity this year, Uribe said.
"They are seeing a better panorama of economic activity, and the possibility of inflation, maybe not this year, but in 2015 a bit above the target," said Munir Jalil, head economist at Citigroup Inc's Colombia unit, who correctly forecast today's move. "The central bank saw that it can start a process of normalizing monetary policy and saw that it was better to start it now," to avoid "brusque" movements later.
Mexico kept rates unchanged today for a fourth straight meeting, while Brazil's central bank has tightened monetary policy three times this year as the inflation rate rose to an eight-month high of 6.15 percent. Russia's central bank unexpectedly raised borrowing costs half a percentage point today amid mounting tensions over Ukraine and the threat of sanctions.
Colombian annual inflation rate rose for a fourth straight month in March, to 2.5 percent, from a six-decade low of 1.8 percent in November. The most recent central bank survey of economists showed 12-month inflation expectations increasing to
3.1 percent, above the midpoint of the central bank's target range for the first time since October. Colombia targets inflation of 2 percent to 4 percent.
Industrial output rose 2.8 percent in February from a year earlier, its strongest growth in 10 months, while retail sales growth accelerated to a six-month high of 6.7 percent over the same period.
(Corrects to say that Colombia raised rates for the first time in more than two years in first paragraph of story originally published April 25.)
Before it's here, it's on the Bloomberg Terminal.
LEARN MORE