Scott DeLong's Success Formula for Viral Nova
How a kid from Ohio makes millions arbitraging traffic on the Web
by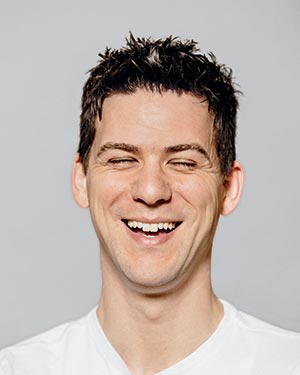 Scott DeLong often receives e-mails from strangers asking for advice on how to get rich from the Internet. "I try and send them helpful stuff," he says. "But I just can't hold your hand and teach you how to do it. It's like, 'OK, start five years ago, do the research. Learn everything.' "
DeLong lives alone in a four-bedroom house that backs up to a cornfield on the outskirts of North Canton, Ohio. When he's feeling stressed—like when his network servers hundreds of miles away in New Jersey crash from too much traffic, which has happened a lot lately—he retreats to his rec room and shoots hoops on an arcade-style basketball game. "It can get very, for lack of a better word, lonely," he says.
The 31-year-old runs a site called Viral Nova, which aggregates "trending stories and pictures around the Web." It reaches 6.6 million monthly U.S. visitors, according to ComScore, and has made him rich, though he admits it will likely not last forever. DeLong is the rare person who somehow manages to keep coming up with low-cost "programming" that generates sizable profits on the Web.
DeLong works from his home office with the help of three remote freelancers. Every day he wakes up and scavenges the Internet for visually compelling material on sites such as BuzzFeed, Reddit, Imgur, Bored Panda, and the Daily Mail. He chooses the most arresting items and repurposes them into 8 to 10 posts for Viral Nova. He writes headlines for each in the increasingly ubiquitous language of the click-seeking Web—chatty, saccharine, and oozing with overstatement. Certain adjectives recur frequently: amazing, mind-blowing, shocking, unreal, unbelievable, unimaginable, unstoppable, brilliant, genius, epic.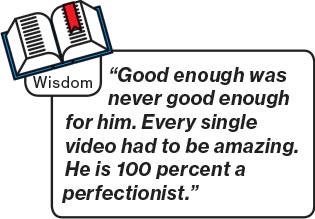 Almost everything on Viral Nova has been published previously elsewhere. DeLong will take a list from BuzzFeed entitled "29 Surreal Places in America You Need to Visit Before You Die," itself cobbled together from photos culled from elsewhere, and transform it into an article titled "Step One Foot in Any of These 29 Places and Your Life Will Never Be the Same. Wow."
He doesn't attach his name to anything he publishes. Nor is there any information on Viral Nova about who runs the site. What DeLong wants more than personal recognition, he says, is for people to recognize his brand.
Viral Nova launched in May 2013, and it has exploded in popularity thanks to DeLong's curatorial instincts and his ingenious manipulation of Facebook. The world's largest social network now accounts for 90 percent of Viral Nova's audience. According to Quantcast, Viral Nova attracts more visitors each month than many well-established entertainment brands, including the BBC, Rush Limbaugh, and VH1. DeLong says Viral Nova earns several hundred thousand dollars a month in ad revenue.
The site has emerged as one of the defining media companies of this convulsive era. Along with a handful of other publishers, such as Upworthy and Distractify, Viral Nova has perfected a newfangled technique of traffic metallurgy; it extracts large amounts of attention from Facebook using little more than cheap ingredients available to anybody on the Web. Colin Nagy, executive director for media at the Barbarian Group, a digital ad agency, says Viral Nova is a paragon of the strategy, which he likes to describe as "media arbitrage." As Nagy sees it, DeLong's success boils down to "finding a glitch in the matrix."
 
 



DeLong grew up in the small town of Uhrichsville, Ohio. He lived with his mom, a homemaker, and his stepfather, a truck driver. His dad, a part-time Christian pastor, worked at a steel mill and owned a laundromat and a carwash.
After graduating from Kent State University in 2004, DeLong got a job at the Karcher Group, a marketing agency in North Canton. His role was to do search engine optimization for clients, typically local manufacturers. The job didn't pay well. He lived at home with his parents.
In the summer of 2005, DeLong, who'd dabbled as a webmaster for years, was reading sitepoint.com, an Internet community for developers. On its marketplace, he came across a for-sale listing for a site called dumpalink.com, which claimed to be earning $30,000 a month in ad revenue. That was more than his annual salary. The site compiled amateur videos from around the Web. It was the kind of stuff DeLong had grown up watching on TV shows such as America's Funniest Home Videos—frat brothers crashing golf carts, dads getting socked in the groin by toddlers.
A few weeks later he launched Nothing Toxic, a video blooper site with a dark edge. He spent hours rooting around the Internet for the most jaw-dropping footage of skateboarding accidents and car wrecks to post. To pump up his initial traffic, DeLong paid other webmasters to place links to his site on theirs. By December 2005, Nothing Toxic was making $8,000 a month in Google ad money (the year before, Google launched AdSense, an automated program in which the company placed ads on a site in exchange for a cut of the resulting revenue). In February 2006, DeLong quit his day job.
The site succeeded, but in the fall of 2006, Google shelled out $1.65 billion for YouTube. Before long, the whole ecosystem of sites from which Nothing Toxic emerged withered in its shadow. In 2007, DeLong sold 80 percent of Nothing Toxic to a Russian company. The next year, he and the company sold the entire site to Break Media, a Los Angeles-based company, for roughly $800,000. DeLong remained briefly to train his successor, an editor named Brian Warner.
The job of curating videos can sound deceptively easy, says Warner, who now owns celebritynetworth.com. But it requires mental stamina, decisiveness, and the ability to rapidly discern potential value. Warner says DeLong was the most driven, disciplined, and exacting curator he had ever seen. "Good enough was never good enough for him," he says. "Every single video had to be amazing. He is 100 percent a perfectionist."
 
 
Over the next several years, DeLong launched a handful of Web companies, including mywickedspace.com, which did well trafficking in outré decorations for Myspace pages until Facebook came along. He also purchased a celebrity gossip aggregation site, celebparasite.com, which prospered until TMZ took over the market. In 2010 he started godvine.com, a free site designed to lure devout Christians with uplifting videos repackaged from YouTube. He set up a GodVine-branded page on Facebook, then purchased Facebook ads targeting Christian members. At the time, says DeLong, the ad rates on Facebook were so low, you could quickly build up a huge following with a minimal investment.
DeLong posted five to six inspirational videos daily on GodVine, then would add those links to Facebook's fan page. From there, Facebook's algorithms would automatically distribute the links to the newsfeeds of a percentage of those who'd previously "liked" the GodVine brand. Anyone who clicked would land on GodVine, where DeLong monetized their arrival, once again, using AdSense.
In the fall of 2012, DeLong sold GodVine to Salem Communications, a publicly traded, conservative, Christian media company, for $4.2 million. Salem's press release announcing the acquisition described GodVine as "one of the most widely visited Christian websites" and noted its 2.8 million Facebook fans. There was no mention of DeLong. He wasn't offended. "Nobody in my family, except my mom, even knew I owned GodVine," he says. "That's how secretive I am."

With Viral Nova, DeLong aimed at a broader slice of Facebook's audience. For the first couple of months, he worried he'd aimed too wide. Then, last September, traffic from Facebook skyrocketed. DeLong watched as one article on Viral Nova—a photo-driven item recycled from an article in the Daily Mail—got 1.5 million views in a single day, roughly five times more than his previous record. Soon, post after post was piling up millions of page views. DeLong wasn't entirely sure why, but surmised that Facebook had tweaked its algorithms, widening the distribution of links posted on brand pages.
Yet Viral Nova's sudden flash through the media cosmos soon dimmed. In December, Facebook announced it was tweaking its content distribution algorithm to ensure that more "high-quality news content" appeared in people's newsfeeds. In late January, Viral Nova's ubiquity on Facebook fell drastically. To date, no amount of paid ads has restored its previous reach. In March, Viral Nova attracted 6.6 million unique U.S. visitors, according to ComScore, down from 13.1 million in January.
Neetzan Zimmerman, until recently an editor for Gawker specializing in viral content, says Viral Nova and its ilk sucked up too much oxygen on Facebook. "Anytime you're dependent on piggybacking on another site for success, there's no long-term plan there," he says. "Viral media, as we understand it now, probably won't exist soon. Somebody will have to reinvent it."
That may be DeLong. On March 11, he sits at his kitchen table, pondering his next move after putting Viral Nova up for sale. He bristles at the flood of knockoffs, including Viral Forest ("trending stories on the Web"), Viral Circus ("high-quality viral content"), and Viral Viral Pictures ("so viral we named it twice"). "There's a guy who launched a site like Viral Nova, and he hired a ton of people after the first month of virality," DeLong says. "I was like, 'You're crazy.' Anytime there is an obvious bubble, it will burst eventually. You need to be prepared for that."
Before it's here, it's on the Bloomberg Terminal.
LEARN MORE