Zynga's Pincus Gives Up Operational Role Amid Shakeup
Cliff Edwards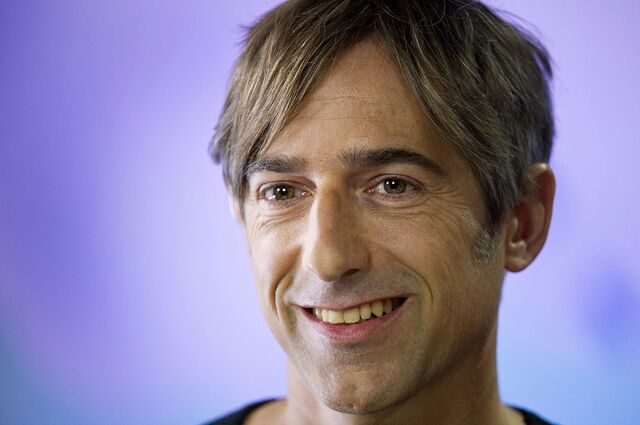 Zynga founder Mark Pincus, who made FarmVille a hit game on Facebook and then failed to come up with titles for mobile devices, stepped down from an operational role at the company he started seven years ago.
Pincus, 48, will remain chairman, Zynga Inc. said yesterday in a statement. He is giving up the role of top product officer as Chief Executive Officer Don Mattrick, brought in from Microsoft to right the company last year, names new deputies to oversee the Zynga Studios and marketing.
With its first-quarter results yesterday, Zynga posted improved bookings on a sequential basis, a sign Mattrick is progressing in efforts to focus on games for smartphones and tablets. The maker of Zynga Poker and other titles said its mobile audience grew at least 10 percent among active users.
"For the first time in two years, our teams delivered sequential growth across our key performance metrics," Mattrick said in the statement. "These indicators demonstrate our strategy is working and the focus, rigor and discipline of our teams is showing up in our results."
Zynga rose as much as 6.1 percent to $4.69 in extended trading after the announcement. The stock lost 3.1 percent to $4.42 yesterday in New York and has gained 16 percent this year. Zynga went public in December 2011, selling shares at $10 each.
Zynga, based in San Francisco, posted a first-quarter loss of 1 cent a share, excluding items, meeting the average of 23 analysts' estimates. Sales, down 36 percent from a year ago, totaled $168 million and beat projections of $163.4 million.
Net Loss
The net loss for the quarter totaled $61.2 million, or 7 cents a share, Zynga said, compared with a profit of $4.13 million, or break even per share, a year earlier. Bookings fell 30 percent to $161 million from a year earlier, while exceeding the company's guidance of $138 million to $148 million.
The plunging sales highlight the challenge facing Mattrick and the company after falling behind industry leader King Digital Entertainment Plc, which went public last month and makes the popular Candy Crush games. Analysts predict revenue may begin to grow again later this year.
This quarter, Zynga forecasts break-even to 1 cent a share in profit, excluding items, compared with analysts' estimates for a 1-cent loss. Sales in the current three months will be $140 million to $160 million, down from a year earlier. Bookings will range from $175 million to $195 million.
Revenue Outlook
Pincus, who built Zynga's sales to more than $1 billion within four years of its founding and continues to control majority voting rights at the company, relinquished the CEO title to Mattrick in July.
The company, which pioneered social games on Facebook, ceded the market to King Digital and others as Pincus and his team remained tethered to the social-networking site and pursued real-money gambling. The company only last week released a FarmVille game globally for mobile devices.
The title is doing well, Mattrick said yesterday in an interview, and advancing his goal of making mobile bookings at least 50 percent of the mix by year-end. They stood at 36 percent this quarter, up from 34 percent last quarter, he said.
In January, the company paid $391 million for mobile game maker NaturalMotion Ltd., which added two popular titles, CSR Racing and Clumsy Ninja.
New Executives
Mattrick yesterday also announced the hiring of Alex Garden in the new position of president of Zynga Studios. Garden, 39, was general manager of Xbox Music at Microsoft Corp.
Henry LeBounta, 55, another former Microsoft executive, started last week as chief visual officer, a role designed to help Zynga create more compelling games.
The company also named Jennifer Nuckles, 39, as chief marketing officer, to lead the marketing, publishing and brand efforts. Nuckles held a similar post at Plum District, an e-commerce platform for women, Zynga said.
Since Mattrick's appointment in July, he's also named a new chief operating officer and chief financial officer after reassigning Pincus's management team or eliminating their positions.
Before it's here, it's on the Bloomberg Terminal.
LEARN MORE