We Gave You a Sweet Job Overseas. Then We Brought You Home. Now You're Quitting?
by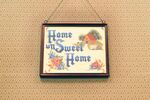 Multinationals invest plenty sending employees abroad and holding their hands to keep them happy during overseas assignments. The companies generally neglect the workers when they bring them back to headquarters, leading about 25 percent to quit their jobs in the first two years after returning.
That's according to Sebastian Reiche, a Barcelona-based associate professor at IESE Business School, who researches the trials and tribulations of expat professionals. (He used a decade or so of annual surveys from a relocation services firm to arrive at his estimate.)
Why so much turnover among repatriates? "You're mentally prepared that your life will change completely" when you relocate overseas, Reiche says, and companies provide support to ease the transition. "Coming back is a totally different story" because no one expects problems, he says. They should, he admonishes, because returnees often get frustrated when the skills they've acquired overseas go unrecognized, and they find their professional circles have moved on without them.
"In a way, repatriation problems are worse than those experienced during expatriation, since they are not anticipated and hence typically not planned for, neither by the company nor by the expatriates," Jan Selmer, a business professor at Aarhus University in Denmark and editor-in-chief of the Journal of Global Mobility, wrote in an e-mail. That is "why the situation does not change much, despite the substantial investments in expatriates."
If you feel your newfound talents are wasted at work, Reiche explains, "you're going to leave the company and go somewhere else, where there's a position that can better leverage what you've gained and where people are interested in what you've done before."
All this might seem like common sense, but "many many companies don't seem to act on it," he says. The repat turnover headache will probably worsen, he notes, pointing to a PricewaterhouseCoopers report projecting "50 percent growth in mobile employees by 2020" as big companies compete for talent, though its definition of "mobile employees" includes telecommuters as well as relocated workers.
Reiche's advice to workers contemplating a stint overseas: Find a formal or informal mentor back home "who can really defend your interests while you're away. This is very important."
Before it's here, it's on the Bloomberg Terminal.
LEARN MORE