UnitedHealth's $100 Million Bill for Hepatitis C Drugs
By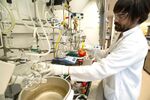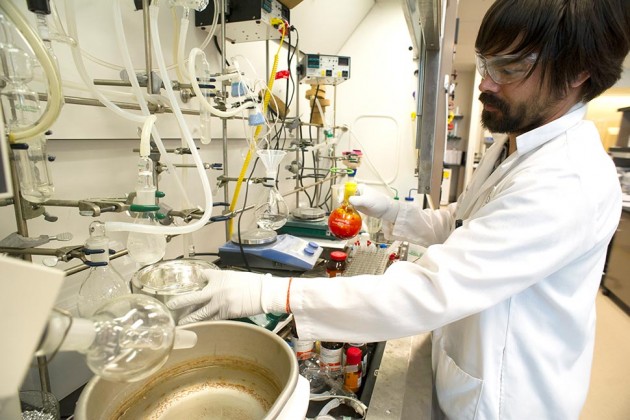 UnitedHealth Group covers 85 million Americans, through commercial health plans and privately run Medicare and Medicaid plans. The nation's largest insurer reported a first-quarter drop in profit today on $31.7 billion in revenue, partly due to the effects of the Affordable Care Act. "The ACA's impacts on 2014 have been immediate and significant," Chief Executive Officer Stephen Hemsley said, according to an earnings call transcript.
But the wild card in UnitedHealth's earnings was a $100 million bill for a new, expensive treatment for hepatitis C. The drug—Sovaldi, developed by Gilead Sciences—is acknowledged as providing significant improvement in treating the liver disease that affects an estimated 3.2 million Americans. It's also expensive: about $84,000 for a course of treatment, or $1,000 a pill.
Sovaldi was approved by the U.S. Food and Drug Administration in December. UnitedHealth paid more than $100 million for the drug in the first quarter, for patients in both its commercial business and private Medicare and Medicaid plans. (That means some of the drug's total cost was also shouldered by the government.)
The cost was "a multiple of what we had expected," according to Chief Financial Officer Dan Schumacher.
The more-effective treatment may reduce what insurers pay for hepatitis C patients elsewhere by keeping them healthier. But UnitedHealth officials made it clear they're not happy with the sticker shock: "The price is exceptionally high," Gail Koziara Boudreaux, CEO of UnitedHealth's insurance business, said on the earnings call. That's "putting a lot of pressure on states, [and the Centers for Medicare and Medicaid Services] as well as our employer sponsors, so the cost has to be addressed."
Beyond the high cost of treating hepatitis C, UnitedHealth revealed how Obamacare is affecting the insurance business:
Obamacare is costing insurers money. UnitedHealth estimates the law will shave $1.50 off its earnings per share in 2014. That includes taxes, lower reimbursements on private Medicare Advantage plans, and "commercial underwriting changes." The ACA prohibits insurers from medical underwriting—charging sicker people more, or refusing to cover them entirely—and the costs of that change will show up in insurers' earnings this year.
It's also increasing Medicaid business. UnitedHealth runs Medicaid managed-care plans, which means states contract with it to cover low-income families eligible for the program. The insurer added 255,000 members to its Medicaid business, as states expanded eligibility for Medicaid under Obamacare.
UnitedHealth benefited from helping to fix healthcare.gov. The company's health technology subsidiary, known as Optum/Quality Software Services, was brought in as a general contractor in October to help rescue the floundering healthcare.gov. That led to more federal business for the company, and Hemsley said he expects more growth this year.
Before it's here, it's on the Bloomberg Terminal.
LEARN MORE