Patton Boggs Hires Big Gun in Firefight With Chevron, Gibson Dunn
Paul M. Barrett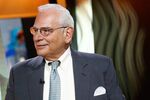 The clash between a proud but wounded Washington corporate law firm and one of the world's largest oil companies has escalated. Patton Boggs hired ace white-collar defense lawyer Elkan Abramowitz to defend the firm against civil fraud allegations leveled by Chevron.
Litigation Daily lays out the basics:
"Abramowitz and his partner Edward Spiro filed appearances on April 11 in Chevron's lawsuit, which accuses lawyers at Patton Boggs of engaging in fraud while trying to enforce a $9.5 billion environmental judgment against the oil giant. Patton Boggs is also represented in the case by the Manhattan boutique Leader & Berkon. … Abramowitz is one of the country's most visible white-collar defense lawyers, perhaps best known for representing Woody Allen against sexual assault allegations. He's currently defending former Dewey & LeBoeuf chairman Steven Davis against criminal fraud claims brought by the Manhattan district attorney's office."
Abramowitz surfaced in the case several days ago, after U.S. District Judge Lewis Kaplan ruled on March 31 that Chevron's lawyers at Gibson, Dunn & Crutcher may move ahead with the fraud allegations against Patton Boggs. The unusual clash between the second-largest U.S. oil company and a law firm known for representing such organizations stems from the pollution judgment won by Ecuadorian rain forest residents in 2011. New York plaintiffs' lawyer Steven Donziger played the lead role representing the poor farmers and tribe members against the U.S.-based multinational. In 2010, Patton Boggs joined forces with Donziger.
Chevron maintains that Donziger and Patton Boggs committed fraud in obtaining the 2011 judgment and covering up their misconduct in Ecuador. On March 4, Judge Kaplan found Donziger liable as a civil racketeer who sought to shake down Chevron. Now the oil company wants to hold Patton Boggs culpable as well. Chevron contends that what began as a mass-injury lawsuit evolved into an extortion scheme befitting the Mafia.
Donziger has denied wrongdoing and is appealing. He claims that Chevron has attacked him as a way of deflecting its responsibility for defiling a pristine jungle region. Patton Boggs has likewise said it did nothing wrong and merely represented its Ecuadorian clients zealously.
Meanwhile, Patton Boggs has been struggling economically. Known for its lobbying and trade-regulation practices, Patton Boggs has suffered numerous partner defections and is seeking to merge with a larger law firm—a combination that has been complicated by the threat of Chevron's fraud allegations. The hiring of Abramowitz demonstrates how serious that threat to Patton Boggs has become.
Before it's here, it's on the Bloomberg Terminal.
LEARN MORE