Japan to Cut Economic View as Tax Rise Bites, Nikkei Reports
Arran Scott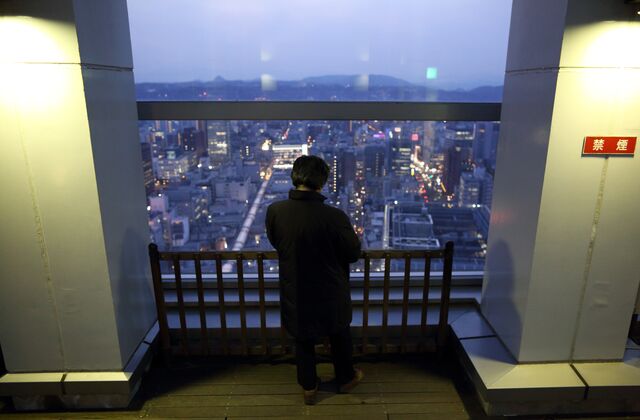 Japan's government will cut its economic assessment for the first time in almost a year and a half, reflecting concern about the blow to consumption from this month's sales-tax increase, the Nikkei newspaper reports.
While the Cabinet Office in the report due tomorrow will retain the phrase that the economy "is recovering at a moderate pace," it will warn about weakness in consumer sentiment, and a drop in spending after the 3 percentage point increase in the levy, according to the Nikkei.
The world's third-biggest economy is forecast to shrink an annualized 3.4 percent this quarter, threatening to hurt Prime Minister Shinzo Abe's bid to end a 15-year deflationary malaise. Bank of Japan Governor Haruhiko Kuroda yesterday said he told Abe the BOJ won't hesitate to adjust policy if needed to keep inflation on track for the bank's 2 percent target.
The Cabinet Office's report for March said the economy was recovering at a moderate pace, noting a last-minute increase in demand intensifying before the April 1 bump in the levy. A downgrade in its assessment this month would be the first since November 2012, according to the Nikkei.
Before it's here, it's on the Bloomberg Terminal.
LEARN MORE