Good News: Wages Are Rising. Bad News: So Is Inflation
by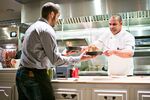 According to a survey by the New York Fed, Americans are expecting their wages to increase 2.4 percent over the next year. Although the bank's consumer expectations survey is only a year old, the bump in expectations over the past few months counts as a noticeable change. Expectations were trending flat at around 2 percent last summer and showing signs of falling lower.

But how good a predictor are these survey results? Does expecting you'll make more money really translate into actually making more money? Turns out the correlation is pretty decent, at least with the survey data the New York Fed has been collecting. Over the bulk of the past 12 months, consumers reported an expectation that their wages would increase around 2 percent, which is almost exactly how much average hourly earnings have increased in that time. According to the Bureau of Labor Statistics, hourly wages rose 49¢ cents the past 12 months, an increase of 2.1 percent.

So it stands to reason that real wage growth will (at least roughly) track expectations over the next 12 months. Good news. But on Tuesday we learned that inflation is starting to rise faster than officials and economists had suspected. Over the past three months, core CPI inflation is increasing about 1.8 percent on a yearly basis. Higher food prices, in particular, are driving that change, jumping 0.4 percent in March for the second month in a row.
While rising inflation is a sign that the economy is improving, it does eat into those wage gains people are expecting. That lowers consumer spending, which accounts for around 70 percent of U.S. economic activity. Still, as long as wages are increasing faster than inflation, those gains are real—and it means more money will flow into consumers' pockets.
Before it's here, it's on the Bloomberg Terminal.
LEARN MORE