Boeing's 737 Turns 8,000: The Best-Selling Plane Ever Isn't Slowing
by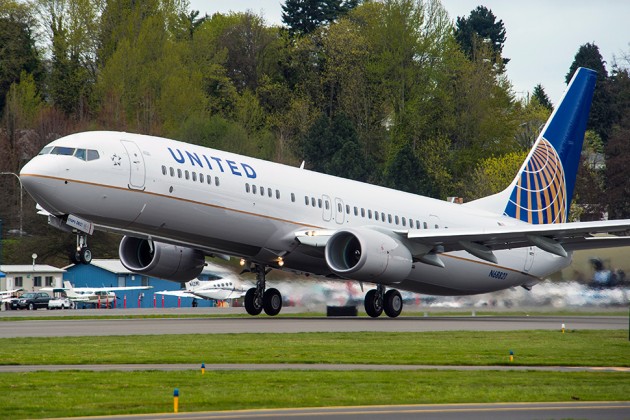 Boeing's 737 aircraft just marked an aviation first: The 8,000th model has rolled off the assembly line, a round-number milestone for the best-selling airplane of all time. Boeing will deliver the aircraft, a 737-900ER, on Wednesday to United Airlines, the buyer of the first 737 sold in the U.S.
For an idea of just how popular the 737 is among airlines—several have built their entire business models around that one airplane—consider that Boeing's archrival, Airbus, finished its 8,000th overall plane in August. The 737 program started in 1967, seven years before Airbus delivered its first airplane.
Today, however, Airbus is a strong competitor in the market for medium-range, single-aisle aircraft with its A320 family, which made its debut in 1988 and topped 6,000 deliveries last month—an illustration of how much more quickly airplanes are turned out in recent decades than in the early days of the 737. Boeing builds 42 737s each month and says it will boost output to 47 in 2017 because of strong demand; Airbus is increasing A320 production from 42 to 46 per month by 2016.
The initial 737-100, ordered by Lufthansa, was 93 feet long and 93 feet wide by wingspan, prompting engineers to dub it "the square." The plane was designed as a complement to Boeing's 727 model for routes of as long as 1,000 miles. United sought a 737 that was 6 feet longer, leading Boeing to build a 737-200. That design proved to be far more popular with airlines and was followed by variations that went through the 900ER, the currently the largest version of the plane.
"The 737 continues to be an important part of United's narrow-body fleet, and this tradition will continue with our order for 100 737 MAX 9 aircraft," United's vice president in charge of fleet, Ron Baur, said in a statement.
Boeing's next generation of the aircraft is called the 737 MAX, which will be available in 2017 and come in three versions of varying size. Those models will replace the current 700, 800, and 900ER series. Southwest Airlines, which flies an all-737 fleet, is the MAX launch customer, with 200 firm orders and options for 191 more.
Boeing had a celebration on Monday with workers at its plant in Renton, Wash., where the 737 has been built since 1970. And there will likely be many more such parties in the Puget Sound area as the program topples future delivery milestones. Engineering prowess has made the plane—along with its A320 nemesis—durable, flexible, cost-effective, and profitable for airlines. As that evolution continues, seeing the 737 soar to 16,000 seems like a real possibility.
Before it's here, it's on the Bloomberg Terminal.
LEARN MORE