What the 'Bagmen' Know About Paying College Athletes
By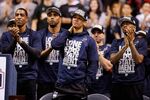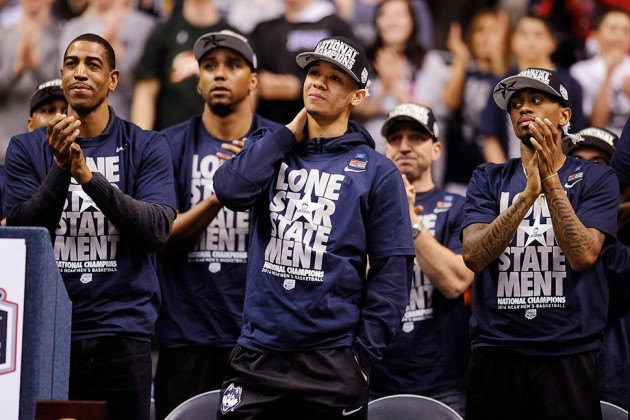 One of the ironies of the official debate over whether college athletes should be paid is that, in fact, anonymous fans are already going about the routine business of paying them. An excellent story from SB Nation last week provides an account from an anonymous football booster at a Southeastern Conference college who funnels money and other benefits toward recruits and players.
Everything the bagman says he does is against NCAA rules. His description of the underground system for paying players can't be verified, but it seems credible. As he tells it, a loose association of well-to-do but not fabulously wealthy college football fans conspire to provide cash, cars, and other benefits to players. It's not terribly complicated. They prefer small, frequent payments and avoid bank accounts. They sometimes use "burner" mobile phones and speak in rudimentary code. They rely on plausible deniability—and on the fact that nobody outside the NCAA seems to care.
There are, of course, plenty of problems with this ad hoc system, including but not limited to: 1) It puts players' scholarships and on- and off-field futures at risk; 2) It relies on an unaccountable group of men who seem to care a little too much about college football; and 3) It excludes players from $16 billion in annual college sports revenue.
Setting those issues aside, the boosters do seem to have figured out something the NCAA hasn't: how to help college athletes when they really need it. The money that drives the college sports black market comes mainly from the discretionary income of the upper middle class. Boosters target a player's head of household, the person who holds the most influence on his life, and look to provide whatever benefit will inspire the greatest loyalty. Their interests are selfish, but the results sometimes resemble social work. From the SB Nation story:
"I've paid to put a single mother through rehab. It was the recruit's older sister. He's playing ball and mama's raising two grandchildren, his sister's kids. Mama's tired and doesn't want to raise another set of kids. So we make the calls and arrange for the daughter to go to rehab, then set her up with a job when she's done."
And:
"One time grandpa needed his tractor fixed. He and grandma were the primary care-givers of this kid out in a rural area. Well, they aren't going to turn down the money, and they didn't, but what they needed was a tractor to get fixed."
In theory the NCAA, or at least its member institutions, could do better than this. Through some combination of salaries, stipends, scholarships, and sponsorships, they could direct revenue toward those who generate it, reward talent and hard work, make allowances for need, and look after the long-term needs of athletes. But as it is, the NCAA allows for a world where the star player on a championship college team says he sometimes doesn't get enough to eat. Boosters, for now, are the best thing going.
Before it's here, it's on the Bloomberg Terminal.
LEARN MORE