Should Walgreen Move to Europe for Leaner Taxes?
By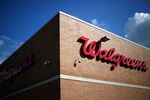 In the American pantheon, there's baseball, apple pie, and a Walgreens drugstore on nearly every other corner. Yet an investor group wants to persuade the Midwestern stalwart to relocate to Europe as a way to reduce its corporate tax burden.
Three hedge funds and a Goldman Sachs investment fund want the 113-year-old pharmacy chain, based in suburban Chicago, to consider a tax "inversion" and move to Europe, as the Financial Times reported today, citing unnamed sources. Walgreen Chief Executive Greg Wasson and the company's chief financial officer met in Paris last week with a hedge fund group that wants the company to leave Illinois for what would most likely be Switzerland, which has lower tax rates.
Walgreen already owns 45 percent of Alliance Boots, the dominant pharmacy retailer in the United Kingdom, and is scheduled to acquire the rest next year for a total of $16.2 billion—giving the company a larger overseas presence. Boots made this same move in 2008 and has saved an estimated 100 million pounds ($167 million) in taxes per year, drawing public protests outside some of its London-area stores.
Walgreen officials will not say the company is pondering a relocation—or planning to stay put in the U.S. "Our focus is always on analyzing and doing what is in the best long-term interest of our company and its shareholders, and when we have something more definitive to announce about our future structure and strategies, we will do so," the company said in a statement on Monday.
Besides the Goldman Sachs fund, hedge funds Jana Partners, Corvex Management and Och-Ziff Capital Management Group want Walgreen to pursue a move to lower its tax payments, according to the Financial Times report. A spokesman for Och-Ziff and Jana Partners declined to comment today. The other two firms did not return calls or e-mails seeking comment.
Two analysts said today they don't believe Walgreen would decamp for Europe to cut its tax bill, due to the potential political and public hurdles it could create, as well as probable operating inefficiencies. Even with the Boots acquisition, Walgreen's revenue will derive mostly from the U.S., where it has a store in every state.
"I struggle with sort of the political and social ramifications and how this would play," says Ross Muker, a senior managing director at consulting firm ISI Group. "There's nothing in retail more American than the drug stores. So the perception that you would be shifting to Switzerland to evade taxes when there's a competitive dynamic" could send some of Walgreen's revenue to rivals, such as Wal-Mart Stores, CVS Caremark, and Target.
"It may look attractive on paper with the tax rates, but I just think culturally it would be too hard," says David Magee, an analyst at SunTrust Robinson Humphrey Capital in Atlanta. "And they have such a daily interaction with American consumers. It's not like a drug manufacturer moving overseas or something like that."
Such tax inversions have been most common among specialty pharmaceutical makers, many of them setting up shop in Ireland to take advantage of a 12.5 percent corporate tax rate, compared with 35 percent in the U.S. Among the transplants are Michigan's Perrigo and Pennsylvania's Endo Health Solutions, both of which moved to Ireland last year following merger deals. Following its acquisition of Warner Chilcott in 2013, generic drugmaker Actavis established its global headquarters in Dublin, with its "U.S. administrative headquarters" in New Jersey. In January, Alexion Pharmaceuticals, based in Connecticut, transferred some of its intellectual property to Dublin to help ease its tax burden.
Walgreen's tax rate has slowly declined, to about 35 percent, given its larger exposure to Europe, according to Magee. Rival CVS pays a 39 percent rate.
(
Updates fifth paragraph with Jana Partners and Och-Ziff's comments.
)
Before it's here, it's on the Bloomberg Terminal.
LEARN MORE