H&R Block Doesn't Want to Do Your Penny-Ante Taxes
By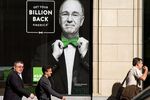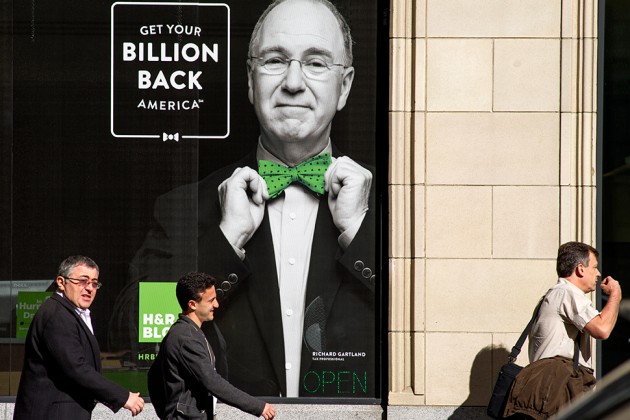 In its ongoing death-match with Intuit's TurboTax, H&R Block has finally stopped playing nice.
Leading up to Tuesday's tax deadline, H&R Block spiked its free service for bare-bones filings and made it more difficult for customers with more complicated finances to find a free or discounted option on its online platform. This year, a greater share of those customers were funneled into upgrades, and the company raised prices overall, though it won't say by how much until after the deadline.
This is a fairly novel approach. Until recently, the general approach in the tax-prep game was to help everybody—an arms-wide-open strategy based on the assumption that today's low-income customer pocketing a decent refund on a free filing may eventually become a higher earner who pays handsomely for a complicated tax project in a brick-and-mortar Block location.
Apparently, Block isn't buying into that lifetime-value theory anymore. "It simply does not make sense for us to focus our resources in areas in which we do not generate profit," Chief Executive William Cobb said on a conference call last month. Corporate consultants call this firing the client. Block, meanwhile, said it thinks of the switch as simply dropping a promotion that it has been running for three years.
At the same time, Block produced an aggressive ad campaign featuring walking, talking CPAs who promise to ferret out big refunds. The tagline—"Get Your Billion Back America"—refers to a Block study that found errors on do-it-yourself returns added up to $1 billion in missed refund money last year. The chipper message has a slightly sinister subtext: If you do your taxes yourself, you're probably going to screw them up. Last year, roughly 40 percent of tax returns were self-prepared and filed electronically, according to the IRS.
None of this is winning H&R Block any feel-good points. Through February, the volume of U.S. returns it handled was down 6 percent, as would-be customers fled to competing platforms such as TurboTax. But that's just fine with Block. Its storefront accountants and online help personnel now have more time to focus on the lucrative customers who stuck around. "The net result of these factors is that we're achieving exactly what we set out to do, driving higher revenue and earnings by focusing on improving our service to an improved mix of clients," Cobb said.
Jason Houseworth, Block's president of product management, is also pleased to see Intuit stealing some of his market share with cut-rate offers. It proves, he argued last month, that Block's online product is finally competitive with TurboTax.