Darden's Bob Bruner to Step Down as Dean in 2015
by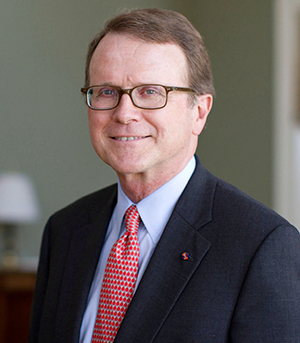 Bob Bruner will leave his post after 10 years as dean of the University of Virginia's Darden School of Business in July 2015. He'll take a yearlong leave of absence and then resume teaching as a member of the business school faculty.
"Bob Bruner's impact on Darden has been transformational," University of Virginia President Teresa Sullivan said in a press release. Bruner introduced new executive MBA programs and a series of massive open online courses (MOOCs). He also furthered Darden's mission by leading "an unrelenting search for top faculty and student talent," Sullivan said.
Bruner joined the Darden faculty in 1982. His books include Deals from Hell, a study of ill-fated mergers and acquisitions, and The Panic of 1907. He's also known for his dynamic presence on social media, blogging about markets, the economy, and the business of higher education, and maintaining an active Twitter account.
Bruner's tenure will also be remembered for an annual Monopoly tournament that pitted the dean against students in the classic board game. The most recent competition raised $950 for a charity project that sends Darden students to help fix up homes in the school's local community. "I love to win," Bruner told Bloomberg Businessweek in an interview earlier this year.
Before it's here, it's on the Bloomberg Terminal.
LEARN MORE