BlackRock: Seek Opportunities Abroad
by
"It was the best of times, it was the worst of times..."
--Charles Dickens
A Tale of Two Cities indeed. Emerging markets and the S&P 500 are producing very different results for investors this year. One is up and one is down -- curiously, both by the same amount.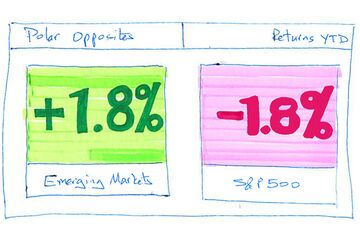 Investors bailing on broken momentum sectors like biotechnology and social media are rotating their exposure overseas. Their buying this month has propelled emerging stock and bond exchange-traded funds to the top of the list as fastest growing funds. The iShares J.P. Morgan USD Emerging Markets Bond ETF (EMB ) ranks first, followed by the iShares MSCI Emerging Markets ETF (EEM ).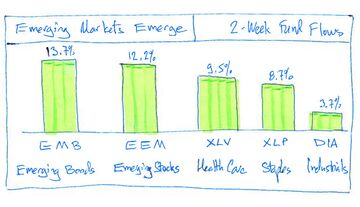 BlackRock, Inc. Chief Investment Strategist Russ Koesterich tell clients to seek opportunity abroad. Emerging markets have just joined what BlackRock calls "The List," a targeted selection of new opportunities sent weekly to clients. This morning on Surveillance he explained why: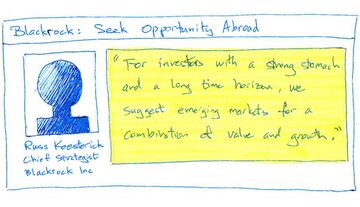 Russ cautions "dispersions vary between countries and currencies." He also advises clients to focus on those emerging market companies which pay dividends, thereby smoothing cross-border volatility. We think of this as getting paid to wait.
For investors who agree, iShares (owned by BlackRock) offers the iShares Emerging Markets Dividend ETF (DVYE ). It pays a 4.6 percent dividend, supported primarily by investments in telecom, electricity generation, real estate and chemicals. Taiwan, Brazil and South Africa account for about half of total exposure.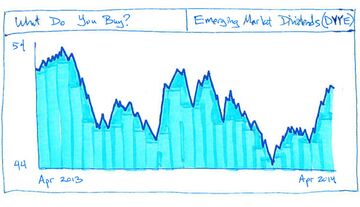 Before it's here, it's on the Bloomberg Terminal.
LEARN MORE