The End of Free Facebook Marketing?
By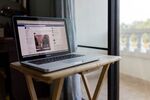 Recent changes to the way Facebook serves up its news feeds are making it more difficult for small businesses to get their updates in front of customers. That's causing some consternation among business owners who feel squeezed to pay for advertising when they used to get free exposure from the social media giant, which claims more than 1 billion monthly active users. One food delivery company upset about the situation went so far as to publicly break up with Facebook.
Chris Vasquez, a product manager at digital video company Poptent.com whose clients often post videos to their Facebook pages, put it bluntly: "This really sucks for brands on Facebook."
But it was inevitable that the free ride for small companies on social media would end, says Peter Shankman, author of Nice Companies Finish First: Why Cutthroat Management Is Over—and Collaboration Is In (Palgrave Macmillan 2013). His book title notwithstanding, Shankman defends the Facebook algorithm tweaks that some small businesses find ruthless. "Their job is to return value to shareholders, and they do that by finding new ways to generate revenue," he writes in an e-mail. "That any business would believe that they're entitled to essentially 'advertise their business for free,' on any medium, is naive at best."
Of course, that's exactly what small companies have been told for years—that they should get on board with social media because it was where they could reach their target customers without paying for ads.
Facebook never promised that everyone who "liked" a business page would see each post, says Brandon McCormick, Facebook's communications director. Business owners who held that misperception found modifications to the company's algorithms made in August and December 2013 more difficult to accept, he says.
The adjustments diminished the organic reach of some business posts, but he insists that Facebook didn't make changes to boost revenue, as unhappy business owners suggest. "Every time you log in, we have 1,500 stories we could share with you in your news feed," McCormick says. "You could consume everything, if you sat and scrolled all day, but we want news feeds to be the best stories you can see every time you go there."
Of course, it's not surprising that he suggests small companies whose posts no longer reach their customers' news feeds organically should—you guessed it—pay to place them there. "Buying an ad is the best way to make sure people will see the content you're posting," he says. "It's not a great marketing strategy to put something out and hope someone sees it."
There are other ways to make your free posts more relevant—and more likely to be seen by your followers. "People used to think that open-ended questions, like 'What are you doing on this snowy day?' worked well. But they don't work so well anymore," McCormick says. "People would rather see posts about a sale, or a new pair of pants that's come in. Keeping the posts relevant to the kind of business that you have is really important."
Timing your free posts might also help get them seen. For instance, a mouth-watering picture of a hot pizza coming out of the oven might get more interest from customers at 4 p.m. on a Friday than it would at 6 a.m. on a Sunday. And more interest—in the form of shares, likes, and comments—move that post up the news feed ladder and get it in front of more people.
Another tip from McCormick: People can tinker with their news feeds, so you can try to persuade fans to go into the settings and opt in to more of your posts. "Just make sure you're not posting a lot of crap, because you'll annoy them right away," he advises.
Like it or hate it, "the notion of free [Internet marketing] services is going to be something that goes by the wayside" over the next few years, says Kenneth C. Wisnefski, founder and chief executive of Webimax.com, an Internet marketing company that works with many small business clients. He predicts Google will also cede more screen real estate to advertisers: "The first page listings on Google will likely all be paid scenarios to maximize the revenue they can receive from their search platform," he says.
While these developments may discourage small business owners, they shouldn't drop social media from their marketing strategies, Shankman says. Facebook is particularly valuable if your core business impresses customers enough to elicit praise. Says Shankman: "If you provide amazing service to your customers in the first place, they'll do more than 75 percent of the work of getting you new customers, for free, each time, simply by telling the world how great you are."