Spain Said to Mull Securitization of $9.7 Billion Rescued Loans
Esteban Duarte and Sharon Smyth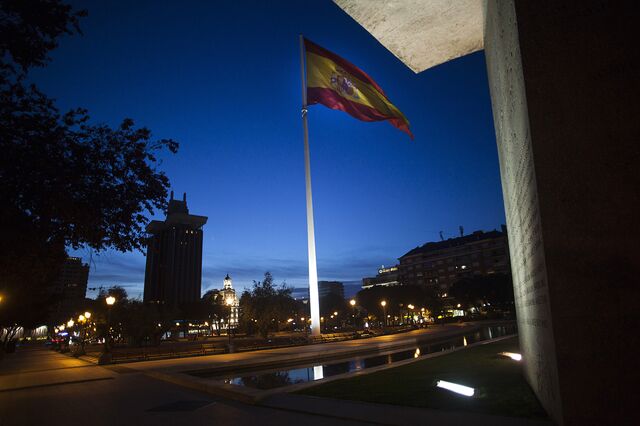 Spain is considering creating asset-backed securities from 7 billion euros ($9.7 billion) of mortgages owned by Catalunya Banc SA, a lender rescued by the state in 2011, according to two people familiar with the matter.
The move is designed to boost demand for the debt and the government is also considering guaranteeing a portion of the bonds in the transaction, said the people, who asked not to be named because the information isn't public. The Spanish bank-rescue fund, known as the Frob, is still working on the final structure of the transaction, they said.
Spain is pushing ahead with the sale of the lender's mortgage portfolio as the European Central Bank looks to the ABS market as a possible source of assets to buy as part of its plan to ward off deflation. The government nationalized Catalunya Banc in the run up to the 41 billion-euro bailout of the country's banking industry in 2012.
A press officer at the Economy Ministry in Madrid declined to comment. A spokesman for Catalunya Banc in Barcelona referred questions to the government.
ABS pool income from loans into notes of differing risk and returns. The lowest-rated portions pay the highest coupons because they are first in line to absorb losses from defaults in the underlying portfolio.
The state guarantee would apply to the mezzanine portion of the transaction, one of the people said. The most junior portion may be kept by Catalunya Banc, which has already put aside provisions to cover potential losses on the portfolio.
The Frob plans to disclose details of the mortgages to potential investors to analyze in the next few days, one of the people said. Bidders will assess the expected losses on the portfolio and their views will influence the structure of the transaction and the size of the guarantee, the person said.
Before it's here, it's on the Bloomberg Terminal.
LEARN MORE