Gatwick Failed Passengers Amid U.K. Flood, Lawmakers Say
Eddie Buckle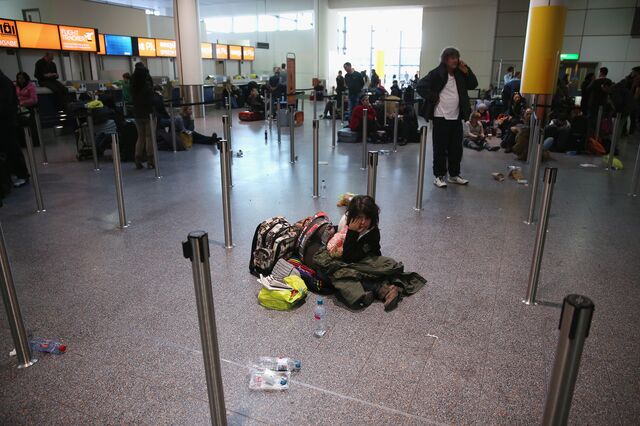 The chaos that followed flooding on Christmas Eve at London Gatwick shows airports across the U.K. must improve their contingency planning and ensure they put passengers' interests first, lawmakers said.
The basement of the North Terminal at Gatwick, London's second-busiest airport, flooded in the early hours of Dec. 24, causing some electrical systems to fail. That caused 72 of the 260 flights scheduled to leave Gatwick that day to be canceled. Information systems failed and toilets were out of order.
"Airports must ensure that their contingency planning is good enough to ensure that future disruption will be met with well-drilled arrangements," opposition Labour Party lawmaker Louise Ellman, chairman of the House of Commons Transport Committee, said in a statement accompanying a report by the panel today. "Passengers need accurate and consistent information, must be able to identify who is in charge during periods of disruption, and should have ready access to toilets and drinking water."
The committee cited one passenger, Janet Coombs, as saying in written evidence that she'd had "19 hours without food or fluid; 15 hours standing; 15 hours without access to toilets; two days lost holiday; two nights lost sleep."
Passengers must also be promptly reimbursed for extra costs they face as a result of disruption, the committee said.
Before it's here, it's on the Bloomberg Terminal.
LEARN MORE