business
Charlie Rose Talks to Twitter Co-Founder Biz Stone
The Twitter co-founder discusses the company's eureka moment, its vulnerability, and his latest startup
By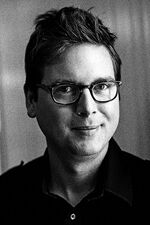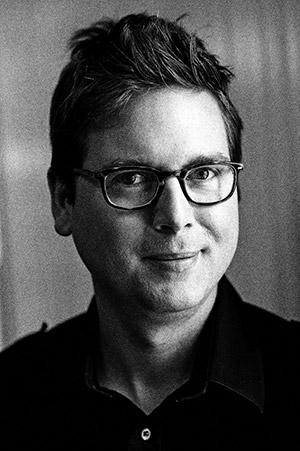 What's Twitter's biggest opportunity—and its biggest threat?
The biggest opportunity for Twitter today is growth. If you're thinking of Twitter as a timeless company of enduring value—if you're thinking in terms of decades, the way Jeff Bezos does—you've got to look at Twitter as having just gotten started. The biggest threat to Twitter seems to be itself. As one of our board members, Peter Fenton, likes to say in a class we co-teach every year at Stanford, "Twitter shot itself in every major organ and still managed to succeed." The company is on to something. It's proven that it's of value to the world. Now it's just a matter of executing.
 
What are the relative strengths of you and your Twitter co-founders, Evan Williams and Jack Dorsey?
My relationship to Ev and my relationship to Jack are similar in that I'm kind of in the clouds. I'm always throwing things out there, talking crazy, and they're two of the few people in the world who, if I say, "Let's assume for a minute there's no such thing as gravity," will say, "Go on." I'm in the clouds. They're grounded. And when we brainstorm, we usually settle somewhere in the middle.
 
So whose idea was Twitter?
That's a muddle. I always like to say it was Jack's idea. First of all it was Evan's idea that everyone just admit that Odeo [a podcasting service] wasn't doing so great. So I said to Jack, "Let's do something fast and easy." And I threw out a few quick things. He said, "I want to do just updates." We walked over to his computer, and he showed me AOL Instant Messenger, which in 2005 or '06 we were still using. And you could set little status updates there. It was meant to be why you weren't online. He pointed out how some people were just writing, "Having a sucky day" or "Listening to the White Stripes." He said, "Isn't it interesting that I can just glance at this and have an idea of what my friends are up to?" I said, "I love it. I'll design it." I made up the "follow" button and all the other things that now have become standard.
 
What did Evan do?
We wouldn't have been able to do it without Evan. Evan's the one who bankrolled the whole thing. Beyond money, Jack said we should add audio to it, because we were trying to do the podcasting company. Evan was like, "Ha, ha. No way!"
 
Tell me a bit about Jelly, your new search startup.
Jelly is an idea I had with my co-founder, Ben Finkel, a friend of mine. Ben and I realized that in the past 15 years, no one has completely reimagined the way we get answers to our queries, our questions. It's a completely different landscape now. We're all mobile. We're all social. So we designed a better way to ask a question.
 
Explain how it's different.
You've heard of six degrees of separation? Recent white papers say it's really just four because of social networks and mobile phones. What Jelly does is it uses photos, locations, maps, and most importantly, people from all your social networks meshed together into one big network. It goes out not just one degree but two degrees of separation. Your query is going to real people. And they either know the answer or they can forward it to someone in their social network. This is where the strength of weak ties comes in.
 
OK, now explain that.
You and your friends generally know the same sort of stuff. But then you've got that one acquaintance, that lawyer, say, who brings a whole new circle of expertise. So the queries jump into these new arenas, and within a minute you get back answers from people. You see how you're connected to that person. A real answer from a real person. You're not retrieving a document that's already published. You're getting a recommendation. When we launched Jelly, in the first 24 hours we had twice the accounts created in Twitter's first year. And that's because of Twitter and Facebook. Word of mouth used to be word of mouth, you know? Now it's all digital—people instantly telling each other.
Before it's here, it's on the Bloomberg Terminal.
LEARN MORE