The $9 Billion Actos Liability Verdict: Two Quick Points
Paul M. Barrett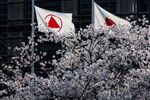 The big news in injury litigation circles is a $9 billion punitive damage award imposed jointly on Takeda Pharmaceutical and Eli Lilly related to allegations that the companies hid the cancer risks of their Actos diabetes medicine. Bloomberg News distills the case:
"Osaka, Japan-based Takeda was ordered to pay $6 billion by the jury yesterday in Lafayette, Louisiana. Its shares fell 5.2 percent to close at 4,572 yen in Tokyo, the biggest decline since Dec. 27. Indianapolis-based Eli Lilly, Takeda's partner, was ordered to pay $3 billion, though Takeda may wind up paying any final judgment in the case under an agreement between the companies. Lilly dropped 2.2 percent to the equivalent of $57.32 in German trading. It fell as much as 1.7 percent in New York Stock Market composite trading, before closing at $58.58.

"'I hope Takeda executives in Japan heard what this jury had to say loudly and clearly,' Mark Lanier, a lawyer for former Actos user Terrence Allen, said after the verdict. The jury earlier awarded $1.5 million in compensatory damages to Allen, who blamed the drug for his bladder cancer."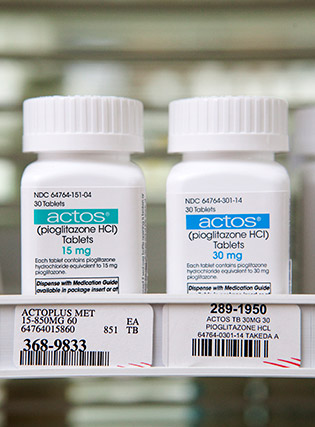 Just two really quick points to help make sense of this seemingly momentous event:
1. Calm down. Notice that the compensatory damages were $1.5 million. According to guidelines handed down by the U.S. Supreme Court, punitive damages cannot exceed 10 times the amount of compensatory damages. In this case, that's $15 million, max. And in the real world, this case, and others like it, will probably settle for smaller amounts as a way of forestalling years of appeals.
2. Don't calm down too much. Thousands of Actos suits are out there, in part because the campaign against Takeda, Asia's largest drugmaker, has been fueled by little-known "lead generators." These are telemarketing businesses that operate on an industrial scale, gathering the names of potential plaintiffs and feeding them to plaintiffs' lawyers around the country. For more on lead generation, check out this Dec. 12, 2013, feature article in Bloomberg Businessweek.
Before it's here, it's on the Bloomberg Terminal.
LEARN MORE