NFL's 2015 Pro Bowl Will Be Played in Arizona; 2016 in Hawaii
Mason Levinson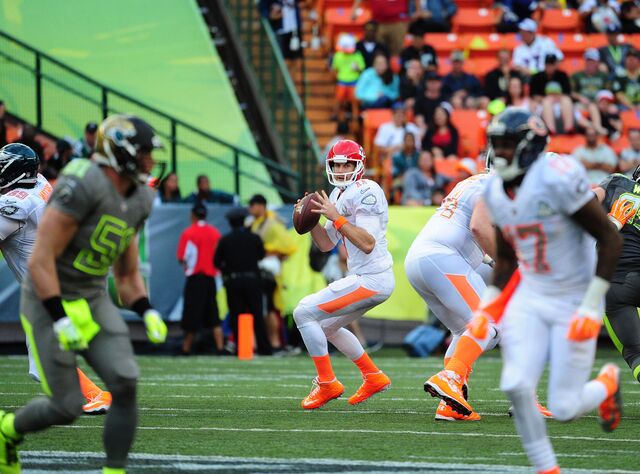 The National Football League will hold next season's Pro Bowl the week before the Super Bowl in Arizona, while the 2016 edition will be played in Hawaii.
The Pro Bowl, the annual NFL All-Star game for players that don't make the title game, will be held Jan. 25, 2015, at University of Phoenix Stadium in Glendale, Arizona, the league said today in a statement.
The NFL last held the Pro Bowl and Super Bowl in the same city in 2010, in South Florida. The Los Angeles Coliseum also hosted both events in 1967.
The 2016 game will be played Jan. 31 at Aloha Stadium in Honolulu. San Francisco will host the 50th Super Bowl a week later.
The NFL has played the past five Pro Bowls before the Super Bowl. It held previous editions the week after the championship.
The league will continue to use a format for the Pro Bowl that it installed last season, with the players no longer being divided by conference, rather through a draft of team captains.
Before it's here, it's on the Bloomberg Terminal.
LEARN MORE