An Insurer Bets on Primary Care Doctors to Lower Costs
By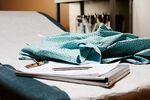 Primary care doctors are in a difficult spot these days. Paid less than specialists, many jam their schedules with 15-minute appointments to bring in cash. Hospitals are buying up clinics, and some independent physicians are eager to join and leave the business-side headaches to someone else. Independence Blue Cross, which insures 2.2 million people in the Philadelphia region, is betting that these doctors will respond to a deal: more money in exchange for more help keeping patients out of the hospital.
The insurance company today is unveiling a joint venture with DaVita HealthCare Partners, which employs doctors in five sunbelt states. The new company is called Tandigm Health and aims to recruit 300 doctors by end of 2015, according to Dr. Tony Coletta, a surgeon who will lead the venture. No one is better positioned "to drive out unnecessary cost while improving quality than primary care physicians," Coletta says.
The idea has a particular resonance in Philadelphia because patients in that area land in the hospital far more often than the national average. Pennsylvania had 139 hospital admissions per 1,000 residents in 2011, surpassed only by West Virginia and Washington, D.C., and 24 percent above the national average.
Those numbers were high on the agenda when Coletta, then an executive at Independence Blue Cross, sat down with Independence Chief Executive Officer Dan Hilferty over breakfast on the Jersey Shore a few years ago. "We believed for a long time that we needed to change the way health care was delivered," Hilferty says.
Insurance companies, medical providers, and policymakers around the country are experimenting with different flavors of this idea in fits and starts, trying to change doctors' incentives. Instead of rewarding physicians for ordering more tests and treatments, these arrangements attempt to offer incentives for keeping patients well. Health care wonks often describe the shift as paying for value rather than volume.
Coletta and Hilferty's ideas coalesced around getting primary care doctors to take the lead in keeping people healthy. "The primary care physician is our patient's—our member's—gateway to well-being and good health," Hilferty says. As an insurance company, though, Independence didn't directly employ doctors and had few levers to change their incentives. Tandigm Health is meant to do that.
Here's how it will work. When doctor join the new venture's network, Independence Blue Cross will divert a portion of the premiums their patients pay to Tandigm. Doctors will get higher reimbursement rates from Tandigm; how much higher is still being worked out, Coletta says. They will also get some training, hand-holding, and technology from Tandigm to help them focus on prevention, managing chronic diseases, and treating people in the lowest-cost setting appropriate.
That means such approaches as home-care programs and physical therapy that can minimize costly hospital or nursing home stays. It also means, for example, crunching data to identify patients at the highest risk for diabetes and getting them nutrition counseling early on. That's where DaVita HealthCare Partners comes in. "We've got years of experience using technology and data analytics that will help get to the biggest issues that our patients face," says Craig Samitt, CEO of HealthCare Partners.
Tandigm hopes to recruit enough doctors so that 50,000 to 60,000 Independence Blue Cross patients are covered in the new arrangement next year. That's a tiny sliver of the insurers' 2.2 million area members, but the company hopes it will grow over time. The pitch to doctors is that it will let them focus on what they got into medicine to do: improve people's health. "Most primary care physicians believe that they practice on a treadmill," Samitt says. Tandigm, with higher reimbursements and better tools to manage patients, is meant to let them slow down.
Convincing doctors to join is just the first step. The venture also needs to deliver on its promises to make people healthier, avoid unnecessary hospital stays, and reduce costs in other ways. If it succeeds, patients will be healthier—and Independence Blue Cross, Tandigm, and its doctors will share in the savings.
Before it's here, it's on the Bloomberg Terminal.
LEARN MORE