Captain America Becomes April's First Summer Blockbuster
By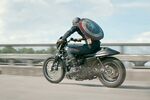 In the big business of Hollywood blockbusters, April is the new July and October is the new December. That's the lesson taught by Walt Disney's latest superhero film, Captain America: The Winter Soldier, which garnered a heroic $96.2 million in its U.S. box office debut this past weekend to make it the most lucrative April release on record. The film also garnered another $107 million in ticket sales abroad.
It wasn't surprising that fanboys and girls flocked to see the film, but it was notable that the flocks came before Easter. As Hollywood's marketing machine relentlessly pushes blockbusters in the summer and over the holidays, savvy producers are scheduling releases in what are traditionally slow movie months during the spring and fall. The bet is that the upside from a lack of competition will be greater than any shortfall from audiences unprepared, by long years of seasonal scheduling, for a big-budget production.
"Pushing toward $100 million for a debut in April was previously unthinkable," Paul Dergarabedian, Rentrak's senior media analyst, told Bloomberg. "Marvel and Disney had the foresight to go with a date that is in the pre-summer schedule with little competition."
Consider Gravity, Sony's sleeper hit last year. It was a spectacular and critically acclaimed film, but it also premièred in October—well before a crowd of big-budget films crammed into theaters for the Thanksgiving-to-Christmas rush. The film garnered $55.8 million in its opening weekend, the best on record for an October release. It went on to garner $73.5 million in U.S. theaters in the following two weeks, drawing viewers whose other choices included B-movie fare such as Machete Kills and Carrie. The big success for Gravity came, at least in part, from the scarcity of other big successes at the time.
It's roughly the same strategy that leads consumer-goods giants to emerging markets. If they can't make more products or convince people to pay more for them, at least they can find new places to sell them: territories unclaimed by the competition. Plus, Hollywood is figuring out that even in the thick of summer, people will only buy so many movie tickets. Bloomberg Industries analyst Geetha Ranganathan said a crowd of movies last July and August took a toll on several highly anticipated films, including Turbo from DreamWorks Animation and Elysium from Sony.
The upcoming summer calendar is already pretty full, with The Amazing Spider-Man 2 slated for early May and Edge of Tomorrow, a Tom Cruise-vs.-aliens vehicle premièring June 6. Disney apparently didn't want to slug it out with either of those for the blockbuster dollar and was confident a Captain America sequel could punch hard in April based on how well its first iteration did. Bloomberg Industries analyst Paul Sweeney said Disney's decision was bold but effective. "I think studios have shown they are willing to take risks," he said.
Finding a soft spot in the calendar also works for less anticipated fare. Earlier this year, Ride Along posted the best January debut on record. A few weeks later, The Lego Movie garnered $69.1 million in its opening weekend, second only to The Passion of the Christ on the list of all-time February films.
And last fall, Insidious: Chapter 2 climbed to No. 2 on the September release list. It was a flop, and in the long run it didn't make much of a pile at the box office. But Insidious hit screens when the other options were Jerusalem and The Family. Remember that one? Starring Robert DeNiro and Michelle Pfeiffer? Me neither.
Before it's here, it's on the Bloomberg Terminal.
LEARN MORE