San Franciscans View Tech Boom as Benefit at Cost of Diversity
Aki Ito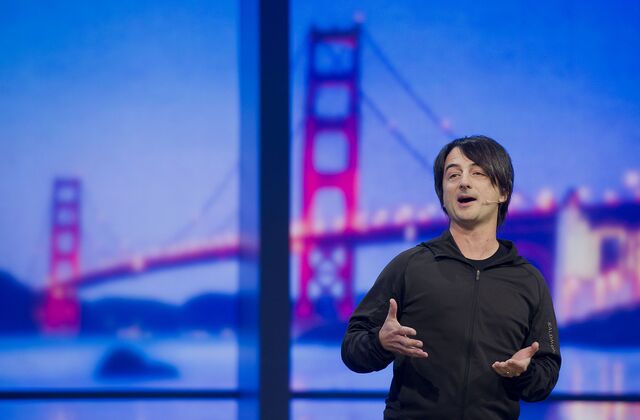 Most San Francisco residents view technology companies as a benefit for their city and say the government should continue to court them, even though the boom threatens community diversity, according to a survey released today.
Some 73 percent of the city's dwellers said technology businesses are good for San Francisco and 56 percent agreed the city should help attract and nurture these companies, according to a Boston Consulting Group study commissioned by Bloomberg Philanthropies. Still, two-thirds said the industry's professionals were "squeezing out others" and turning a diverse region into an exclusive one.
The findings highlight San Franciscans' mixed feelings about the industry's surge that has fueled jobs as well as living costs -- underscoring a national debate over growing income inequality. The tension has erupted into protests, in some instances turning violent, against technology company-funded buses that transport workers who live in the city to their Silicon Valley headquarters.
"Residents, by and large, welcome tech companies and the economic growth that comes with them," the report said. "Yet many are concerned about affordability and fear that it will force them to eventually leave the city they love."
Low Unemployment
San Francisco's economic recovery has surged ahead of the nation's, with the county's unemployment rate at 5.2 percent in February, more than a percentage point below the national figure. Property values have soared along with the jobs rebound. Some 43.5 percent of San Francisco homes listed for sale on Trulia Inc.'s real estate website were priced at $1 million or above. That represents the highest share of million-dollar homes among the top 100 U.S. metro areas, according to Trulia's analysis released last month.
Only 33 percent of respondents said that technology companies are "meaningfully" giving back to the local region, according to the BCG study. The report was based on a survey of 619 San Francisco residents as well as interviews with more than 30 leaders of companies and organizations and multiple focus groups.
In a separate report also commissioned by Bloomberg Philanthropies, Michael Mandel, chief economic strategist at the Progressive Policy Institute, showed that technology companies haven't been the only source of job growth in San Francisco over the last few years.
While the technology and information sector added 21,000 jobs between 2010 and 2013, employment in the rest of the private sector grew by 46,000, according to Mandel's analysis released today. In 2012, about $9.2 billion in local wages came from the technology sector, comprising about 22 percent of the total, the report said.
The average annual income of technology workers including bonuses and stock options is about $145,000 a year, compared with $75,000 for those outside the specialty, according to Mandel.
Bloomberg Philanthropies was formed by Michael Bloomberg, founder and owner of Bloomberg News parent Bloomberg LP.
Before it's here, it's on the Bloomberg Terminal.
LEARN MORE