Stealing From Airport Luggage Is Rare (and Pretty Easy)
By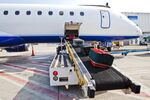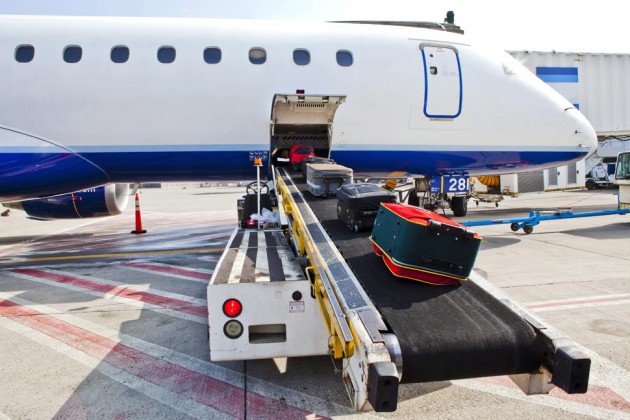 Talk about mishandled luggage. Police at Los Angeles International Airport arrested six people last week, part of a group of some two dozen suspected of participation in a scheme to steal portable electronics, jewelry, clothing, and other small items from baggage at two LAX terminals. "It's a disappointment, but a fact of life, that sometimes a few people will succumb to the temptations at LAX," Airport Police Chief Patrick Gannon said.
In the grand scheme of all the torments that accompany air travel, bag pilferage isn't among the top issues airlines and airports confront on a daily basis. Yes, luggage property theft happens, and cases of organized theft have been reported over the years in Atlanta, New York, Chicago, Dallas, and Miami. The Transportation Security Administration has fired hundreds of workers for theft, including an officer in Charlotte who swiped $36 from a passenger's checked bag in January.
Yet the amorphous and sporadic nature of the crime renders it hard for the industry to tackle in any systematic way, with multiple parties—airlines, contractors, airports, and the TSA—responsible for baggage integrity at any given point in the system. An item may turn up missing in one bag on one flight, while millions of other suitcases travel unmolested. Denver International, for example, the world's 15th-busiest airport, says only 30 bags were reported stolen from its carousels last year. (That number does not cover total property theft reports.)
Police at LAX said the thieves targeted bags checked to long-distance destinations or those that had multiple connecting airports. LAX police busted a similar ring in 2007 that had stolen from bags, including a $100,000 watch from Paris Hilton, as the Los Angeles Times reported.
Airlines, and firms they employ to help handle bags, are the first line of defense, although airports often install security cameras. Some airlines also check bag tags after travelers claim their bag as a way to deter theft. But that system—employed regularly at New York City's three largest airports—can slow the process of getting out of the airport and lead to complaints from passengers. That method also does nothing to address thefts from bags when they are in other parts of the airport.
"We employ a series of overt and covert measures to combat theft in all its forms, including baggage," says Morgan Durrant, a Delta Air Lines spokesman. "It's not acceptable that any employee or customer property be subject to theft." A spokesman for American Airlines, the world's largest airline and the largest carrier in one of the two affected LAX terminals, declined to comment.
The Los Angeles suspects all worked for firms that airlines had contracted to handle bags, with some of the thefts occurring inside planes, says police Sgt. Belinda Nettles. "It is a crime that has been around for a long time," she says.
Before it's here, it's on the Bloomberg Terminal.
LEARN MORE