For Saks Revival, More Fancy Designers and More Cheap Outlets
by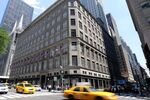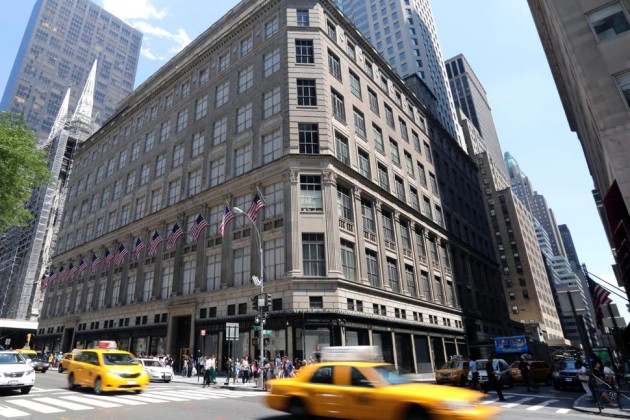 For a department-store brand in search of its sartorial swagger, Saks appears to fit Hudson's Bay quite nicely. In its first quarter since being snapped up by the Canadian retail conglomerate for $2.4 billion, Saks posted a 3.3 percent increase in sales at stores open at least 13 months.
The brand may not be back, per se, but it's on the way. Hudson's Bay used today's financial update to give a preview of the turnaround strategy for its newest retail label, a plan best described as polarized. The company is setting out to burnish the luxury of Saks while building stores in its outlet channel as fast as possible.
Hudson's Bay this morning promised to spend $250 million polishing up the Saks Fifth Avenue flagship in New York—a handsome sum, even by Manhattan standards. The goal is "creating the most spectacular and exciting luxury department store in the world," the company said. The investment generates something of an intraborough arms races between department-store brands, as Macy's is pouring $400 million into its own local nerve center—the one with the storied wooden escalators.
The folks stocking Saks will also get more freedom to pursue top-flight designers. The Wall Street Journal says the buying team is laying in a pile of blue-blood labels, including Chanel, Prada, Gucci, and Saint Laurent. Some of the tags will run as much as $20,000.
"The department store is ripe for this," Saks President Marigay McKee told Bloomberg in January. "We will be focused a lot more on trend. It is a leap. It is a journey."
But it isn't all champagne and caviar on Saks's leaping journey. Today, Hudson's Bay announced it will double the number of Saks outlet stores in the U.S. over the next five years. It also plans to open 25 of its Off 5th discount locations in Canada. When Saks was sold last year, it had 41 full-line stores and 68 outlet locations.
Not only will the new stores be numerous, they will also be larger than before, according to Hudson's Bay Chief Executive Officer Richard Baker. "It will deliver true fashion at real value and an easier-to-shop treasure-hunt type of environment," he said of the outlet expansion.
Needless to say, Saks clothes that cost as much as a new sedan won't be found by outlet treasure hunters.
Before it's here, it's on the Bloomberg Terminal.
LEARN MORE