Dear American Airlines: I Love You So Much, Let Me Count the Ways
By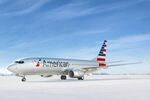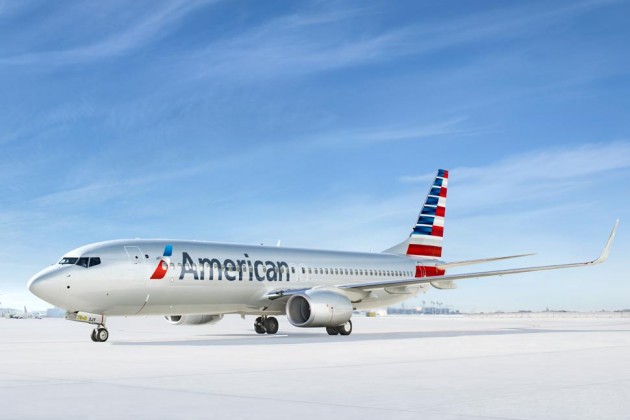 Wall Street cheered when American Airlines and US Airways completed their merger four months ago, the last big consolidation among U.S. airlines. The rationalized industry, so the thinking goes, will evolve into a stable, profitable business largely immune to the economy's cycles. Of 16 analysts covering the company, 13 rate the new American a "buy" and three call it a "hold," according to Bloomberg data. American shares have gained 48 percent this year.
But no analyst cherishes American's profit prospects quite the way Wolfe Research's does. "Our best idea in airlines, American, is so compelling to us that we challenged ourselves to see if we could come up with 100 distinct reasons to be bullish on the stock," analyst Hunter Keay wrote in a client note Wednesday.
And so Keay did. It took him about two hours, he says, creating something like a Buzzfeed listicle for airline nerds. Some "highlights" from the stockpusher's long list:
No. 19: "American generated 15 percent less revenue per employee vs. Delta last year. This should improve with headcount reductions."
No. 36: "JetBlue's premium transcontinental product (Mint) likely to fail, in our opinion."
No. 49: "American labor costs 5 percent-10 percent below Delta, United for the next few years."
No. 55: "CEO has identified 'probably 100 items' that are new revenue opportunities."
No. 59: "US Airways, the former red-headed stepchild at Star Alliance, now a valued partner in oneworld."
No. 60: "If any airline moves first on an international checked bag fee, it's probably American."
No. 83: "Texas is the best state in which to do business in the U.S., in our opinion."
No. 89: "Management has shown no interest in competing against Spirit—a rational decision given Spirit's cost structure."
No. 93: "Secretary of Transportation Anthony Foxx has a history of doing business with American as the former mayor of Charlotte, a US Airways hub."
No. 99: "Cultural overhaul at HQ should improve feedback from mid-level employees."
 
Up next from Keay: "27 Cats That Look Just Like American Airlines."
Before it's here, it's on the Bloomberg Terminal.
LEARN MORE