BlackRock Sees Life in Long Debt as Rates to Rise: Poland Credit
Maciej Onoszko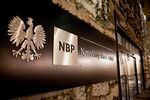 BlackRock Inc., the world's biggest money manager, says there's probably money to be made at the long end of the Polish government bond curve.
Poland's central bank Governor Marek Belka is destined to start raising interest rates from a record low 2.5 percent as the economy engages in a "very healthy recovery," said Beata Harasim, a money manager in London at BlackRock, which oversees $4.3 trillion in assets. Inflation will bottom out in the second half, which will start to push up short-dated yields, she said.
"While the rate hike probably won't materialize this year, it could happen that we'll see the market moving ahead of the central bank in pricing a more aggressive tightening cycle," Harasim said by phone from London on April 1. Ten-year yields show potential to decline further amid a "very benign" macroeconomic environment and "sound and prudent" government policies, she said.
Growth in the European Union's largest eastern economy will almost double this year to 3 percent as inflation stays below the central bank's target until 2016, forecasts compiled by Bloomberg show, setting Polish bonds on track for their 15th year of gains. Poland will outgrow its regional peers Hungary, the Czech Republic and Romania this year, Goldman Sachs Group Inc. economists said in a March 28 report.
Borrowing Plans
Poland's Finance Ministry plans to cover 80 percent of this year's 132.4 billion zloty of borrowing requirements by the end of April, Deputy Finance Minister Wojciech Kowalczyk, PAP newswire reported yesterday. It sold 5.78 billion zloty of 10-year benchmark bonds and floating-rate notes due in 2019 at an auction today, exceeding its plan to sell up to 5 billion zloty of debt. The nation's economic recovery will allow a reduction in the budget deficit this year to less than 3 percent of gross domestic product in 2015 from 4.4 percent seen last year, Finance Minister Mateusz Szczurek said March 12.
Federal Reserve Chair Janet Yellen said March 31 the world's biggest economy will need stimulus for "some time," easing investor concern that the record stimulus that has buoyed emerging-market assets is nearing an end.
"I'm not saying this is the low for the yields," Harasim said. "Post the Yellen's press conference core-market bond curves have flattened and you could see a similar story in Poland too."
The yield on 10-year zloty bonds was 126 basis points higher than two-year notes today, six basis points above a five-month low. The two-10-year German spread was 144 basis points, five basis points above the lowest in nine months.
Fed Support
"The ongoing recovery and slowly increasing inflation should have an increasing effect on yields" in central and eastern Europe, Erste Group AG strategists led by Friedrich Mostboeck wrote in a quarterly report published yesterday. They see the yield on Poland's 10-year government bonds rising to 4.47 percent this quarter and to 4.94 percent in the first three months of next year.
The yield on Poland's 2023 bond rose was little changed at 4.26 percent today. It reached a 12-month high for a 10-year bond of 4.84 percent on Sept. 6, after touching a record-low 3.07 percent May 9.
The 2023 bond made 1.2 percent in dollar terms this year, which compares with a 4.1 percent return on 10-year Turkish bonds, a 0.3 percent loss on equivalent Hungarian securities and 12 percent decline on Russian bonds, according to data compiled by Bloomberg.
'Low Risk'
The zloty weakened 0.1 percent to 4.1724 per euro at 12:38 p.m. in Warsaw, extending this year's loss to 0.4 percent.
Poland's central bank pledged last month to keep interest rates at a record-low 2.5 percent at least through September. Inflation reached 0.7 percent in February, its 15th month below the central bank's 2.5 percent target.
Poland's "stability of policy making" and its "very benign" macroeconomic environment are "very supportive for the bond market," BlackRock's Harasim said. Poland's "low risk premium is probably fair at the moment," she said.
Before it's here, it's on the Bloomberg Terminal.
LEARN MORE