Silicon Valley's Elite Comes Out Against the Keystone XL
By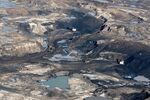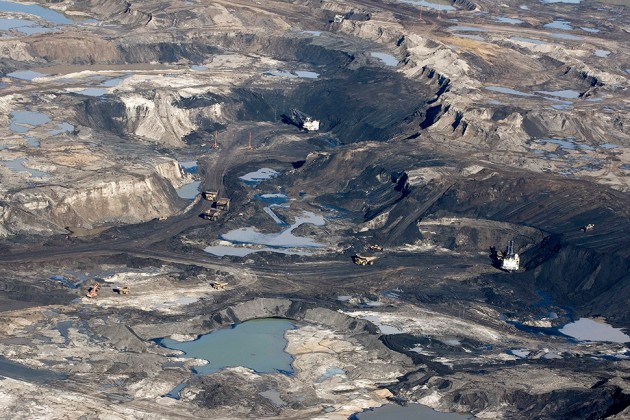 In a March 7 letter to Secretary of State John Kerry that was made public on Monday, more than 200 business owners, venture capitalists, and the odd Stanford B-school professor have asserted that the proposed Keystone XL pipeline is not in the economic interests of the U.S. Over its lifetime, the 875-mile extension linking Alberta tar sands to refineries and tankers in the Gulf of Mexico would cost billions more than it brings in, the letter states, and "these costs will be borne by U.S. citizens, businesses and taxpayers, while the profits from the pipeline will accrue to private corporations many of which are foreign interests."
Sent by Washington-based Environmental Entrepreneurs (E2), the letter refutes the State Department's recent report (PDF) suggesting that the tar sands will be developed with or without the Keystone XL and carbon emissions from the extraction and consumption of its oil reserves will thereby be negligibly higher with the pipeline in place. E2′s business leaders contend that the lower transportation costs of the Keystone XL are critical—if not indispensable—to the tar sands development plans, and they note that tar sands developers themselves are on record as saying as much. "Markets rely on both price and policy signals when making investment decisions," the letter states. "While increasing prices for crude oil have driven interest in further development of tar sands, this development is not inevitable without continued high prices and policy support."
E2 bills itself as "a non-profit, non-partisan group of business leaders and others who promote sound environmental policies that drive economic growth," and its members claim to have collectively created more than 570,000 jobs while managing more than $175 billion in venture and private-equity capital. E2 is also an affiliate of the Natural Resources Defense Council (NRDC), an environmental advocacy group that—with Robert Redford as its spokesman—has been against the Keystone XL from the start.
If it's hardly surprising that the NRDC had a hand in circulating the letter, what is notable is the number of prominent signatories from Silicon Valley—and not just solar energy and "clean tech" companies betting on a move away from fossil fuels. It's signed by executives at Apple, Oracle and Facebook (which boasts a sustainability team) and by Google Executive Chairman Eric Schmidt.
"Even beyond our group, I'd say it's a consensus among tech leaders that developing the tar sands will not benefit our economy—and on the contrary, increase the risk of real harm," says Anthony Bernhardt, the Northern California director of E2. A retired physicist who spent much of his career at Lawrence Livermore National Lab, Bernhardt says E2 took the extraordinary step of speaking out on an oil infrastructure project because he and the other business owners in his group couldn't abide "the manifestly untrue" claims for the project that they kept reading in press reports.
For example, the idea that the tar sands oil was headed to U.S. markets and would improve America's "energy independence." "With Texas and North Dakota, we are now producing, as a nation, two million barrels of oil more per day than we were [when Keystone XL first became an issue]," Bernhardt says. "We have no use for this oil." Yet by committing to its transport, the U.S. "will be creating an enormous incentive to increase tar sands production—for export—and all the carbon emissions associated with its extraction and consumption for energy."
Clearly, the letter's release was timed to coincide with the most recent United Nations report that climate change—linked by carbon increases in the earth's atmosphere—is already costing world economies billions and contributing to resource shortages. Elements of the letter deserve further debate—notably, the claim that the Keystone XL will eventually cost the American people $100 billion. That eye-popping number is based on controversial "social cost of carbon" figure. The point, Bernhardt says, is not whether the long-term cost is $50 or $100 billion. It's that we are faced with a decision where "there is no real benefit for the American people. Meanwhile, we have the opportunity to avoid significant harm in the future. If I'm a prudent person, I take preventing harm over no benefit."
Not all the letter's signatories are techies or investors on Sand Hill Road. One is Bob Fisher, the chairman of Gap. Another is Tedd Saunders, a fourth-generation operator of East Coast hotels headquartered in Boston. The Keystone XL would not seem top of mind for a hotelier, Saunders says, but there's just no denying the trend lines. "Year after year, we're seeing more major storms, more cancelled events for our clients, more flights cancelled—everything the scientists warned us about is happening—and all of it having a direct or indirect on our business."
So, why, he asks, should he support a project that benefits foreign companies and risks greater disruption to American ones likes his? For Saunders, it's a matter of common sense—there are 64,000 clean-tech jobs in Massachusetts—and self-preservation: "In Boston, we have the more real-estate value at risk [to rising sea levels] than any American city besides New Orleans, Miami, and New York. And we've seen what's happened there [due to storm surges and flooding]. I don't see increasing the risk of that for about the same number of jobs it takes to build and run a medium-sized mall."
Before it's here, it's on the Bloomberg Terminal.
LEARN MORE