BOE Sees Potential Stability Risks From Sharp Rate Increases
Emma Charlton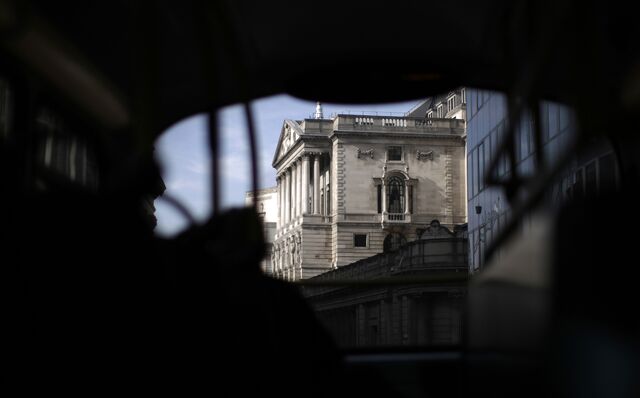 Bank of England officials said any sharp increase in interest rates poses financial stability risks and it is difficult to assess the impact of such developments.
While "market participants expected a shift in monetary stance at some point in the future," the eventual transition "could pose challenges in some sectors of the financial markets, particularly if global monetary policy stances were to adjust more abruptly than expected," the BOE's Financial Policy Committee said today.
The comments were made in the minutes of the FPC's March 19 meeting published in London today. They echo the Financial Stability Board, which said yesterday that the improving global economic environment doesn't reduce the need for banks to strengthen their resilience. The FPC said "low levels of volatility and interest rates were reported to be fueling a range of carry trade positions."
The FPC also repeated its comments from last week that it saw increasing momentum in the U.K. housing market and would remain vigilant to "vulnerabilities." In commercial real estate, officials said there were "signs of some relaxation in underwriting standards."
The FPC also said the Prudential Regulation Authority had advised that reporting capital ratios using a standardized approach to credit risk could "help to mitigate financial stability risks arising from the observed loss of confidence by investors in the risk-weighting framework."
Capital Ratios
Still, the FPC said it would wait to assess progress in the first half of 2015 by the Basel Committee to improve the standardized approach. It recommended that firms report capital ratios using this method "as soon as practicable" after this review.
The committee also said the recovery in advanced economies "had gained momentum." In the U.K., "the economic outlook had improved further" and "the resilience of the banking sector, taken as a whole, had continued to improve."
Geopolitical risks had risen, with respect to Russia and Ukraine, the FPC said.
"Although direct exposures of the U.K. banks to these countries were relatively limited, less direct threats to stability could emerge if tensions were to escalate further and trigger a shift in global risk appetite."
Before it's here, it's on the Bloomberg Terminal.
LEARN MORE